Joined

Jul 6, 2017
Messages

14
Location
I may take some heat for this, maybe not.
I just couldn't help myself.
I'm a sucker for triple pickup guitars, so I routed my Custom 22 for a middle humbucker.
Sold off the Dragon II's and bought a trio of Lollar Imperial standard wind humbuckers.
I retained the 5 way rotary switch on the neck & bridge pickups that I was used to and added a push pull pot in the volume spot to kick in the middle pickup when needed.
I love the results. The middle pickup adds so much to the overall package.
Before...
After the Lollarization...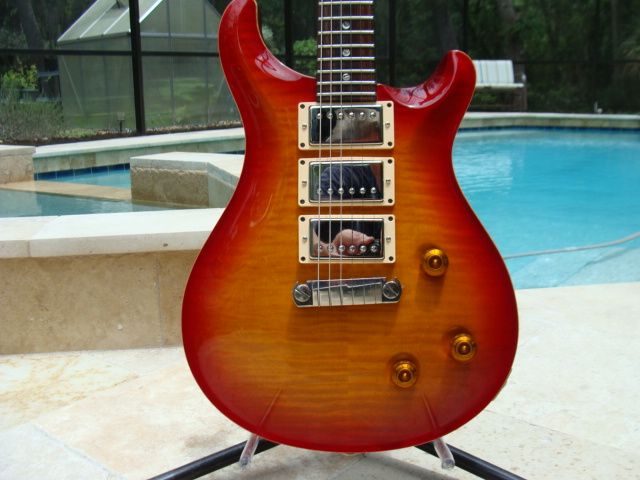 Couldn't be happier with the sound of this thing now.
The push pull on the middle pickup along with the rotary, gives me 10 very usable tones at my fingertips.
And I really like the look. Different, but not extreme.
I'm thinking about adding another push pull to split the coils on the middle pickup now.
It never ends.