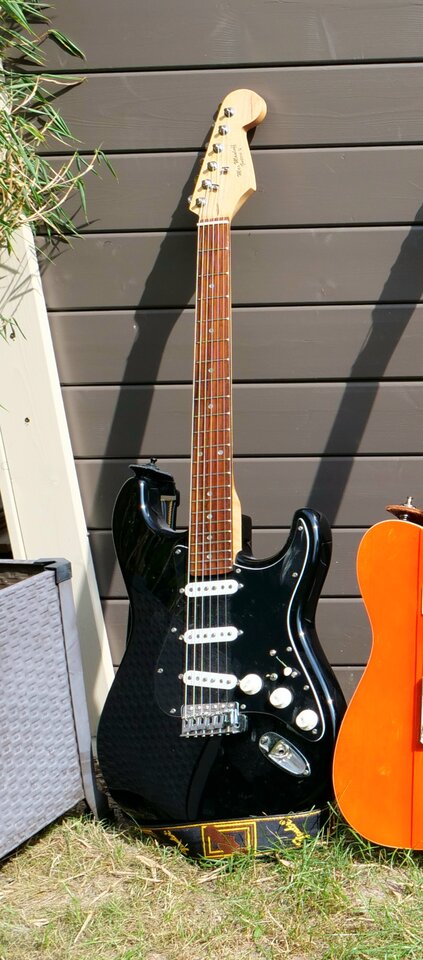 Every guitar has its right to be kept for emotional or other reason.
The Strat style guitar is a modified Aria/Legend body with a Gilmour inspired pickguard an hand wound singlecoils.
The second picture depicts a Rockinger Rudvog prototype (from 1993), as far as I concern a one off, because it's the only made of Swamp Ash.
Group shot: Reverend Gristlemaster Greg Koch Signature (in Kochwork Orange with Greg Koch's autograph on the back of the body), Peavey HP-2 NOS (my VH reminiscence), two custom order guitars made by Austrian luthier Linus (left: Honey Amber, right: Red Scorpion, my #01), PRS SE Mark Holcomb (with some modifications and MH's autograph on the backplate), PRS 513 MT (modified on order of Paul to point-to-point soldered electrics), and last but least my 1995 Parker Fly Deluxe.
This year I will receive my third Linus.
I visited my luthier while I spent four weeks on national military EOD school (for refresher course). Although I noticed his ultimate construction - the violin guitar - I assessed it as controversial by the pictures I saw of the different variations.
Being in his office, I took the window of opportunity of touching and playing his private instruments.
He had a SSS-equipped violin hanging on the wall.
Below depicted laying on my legs.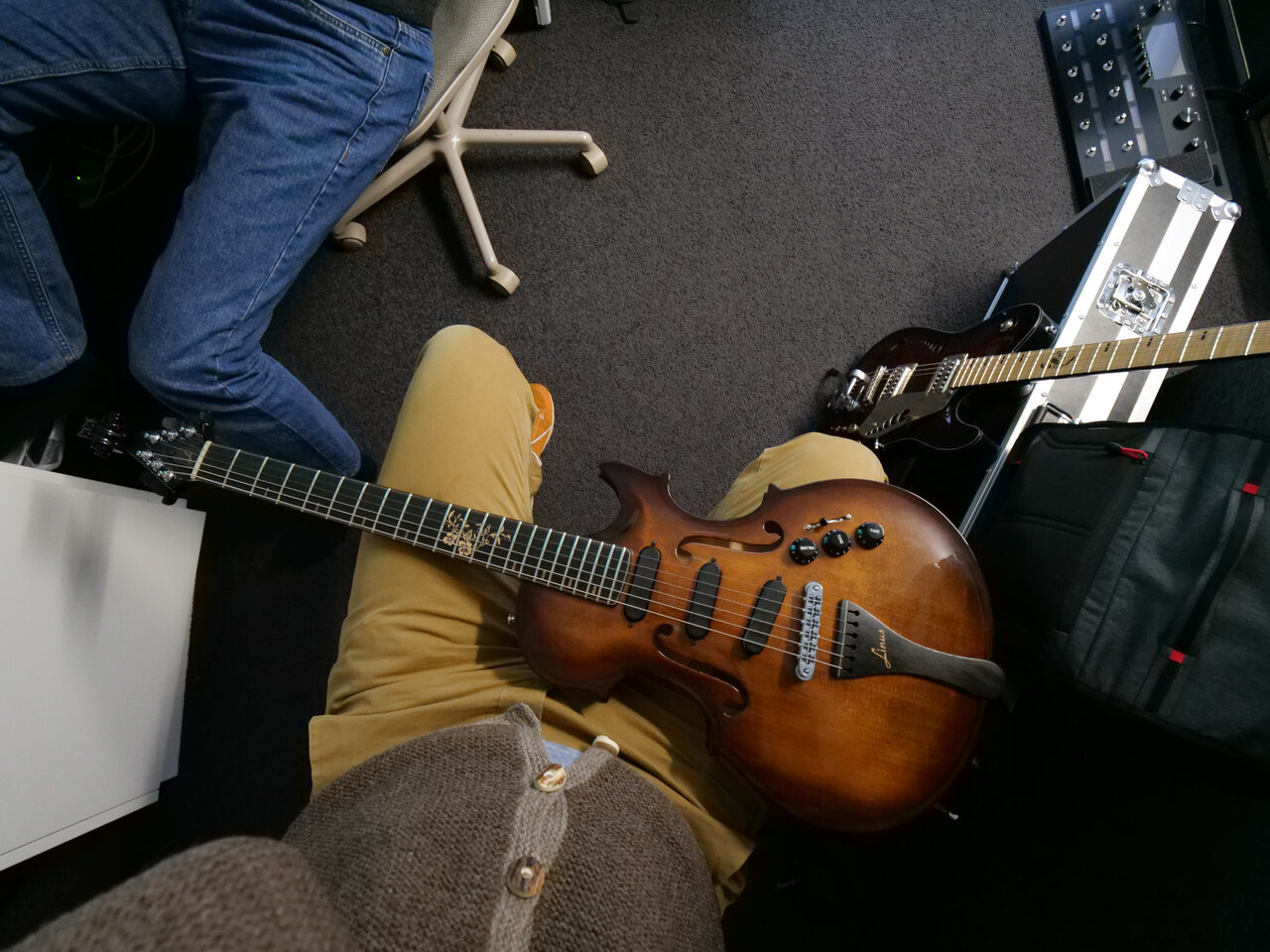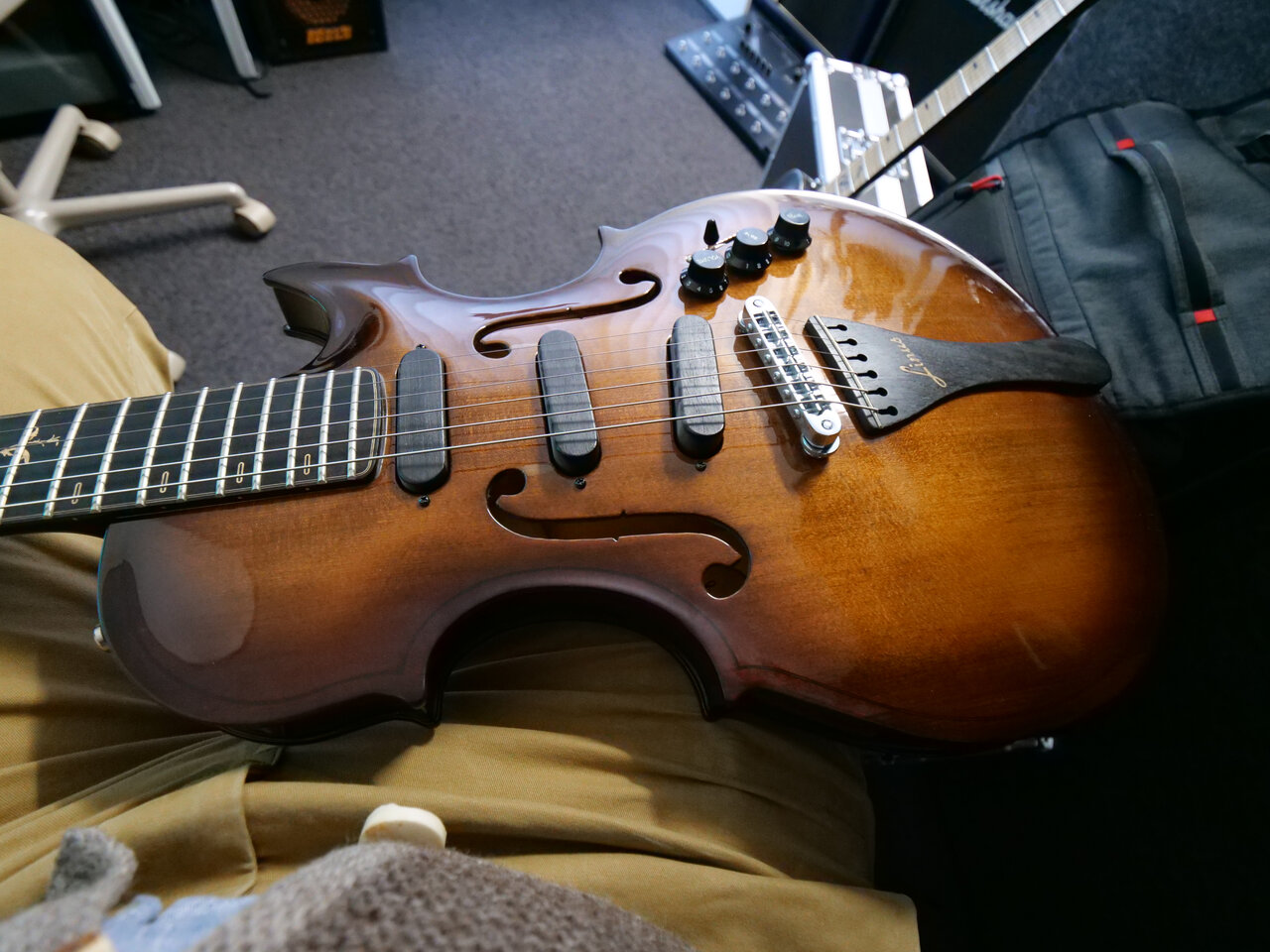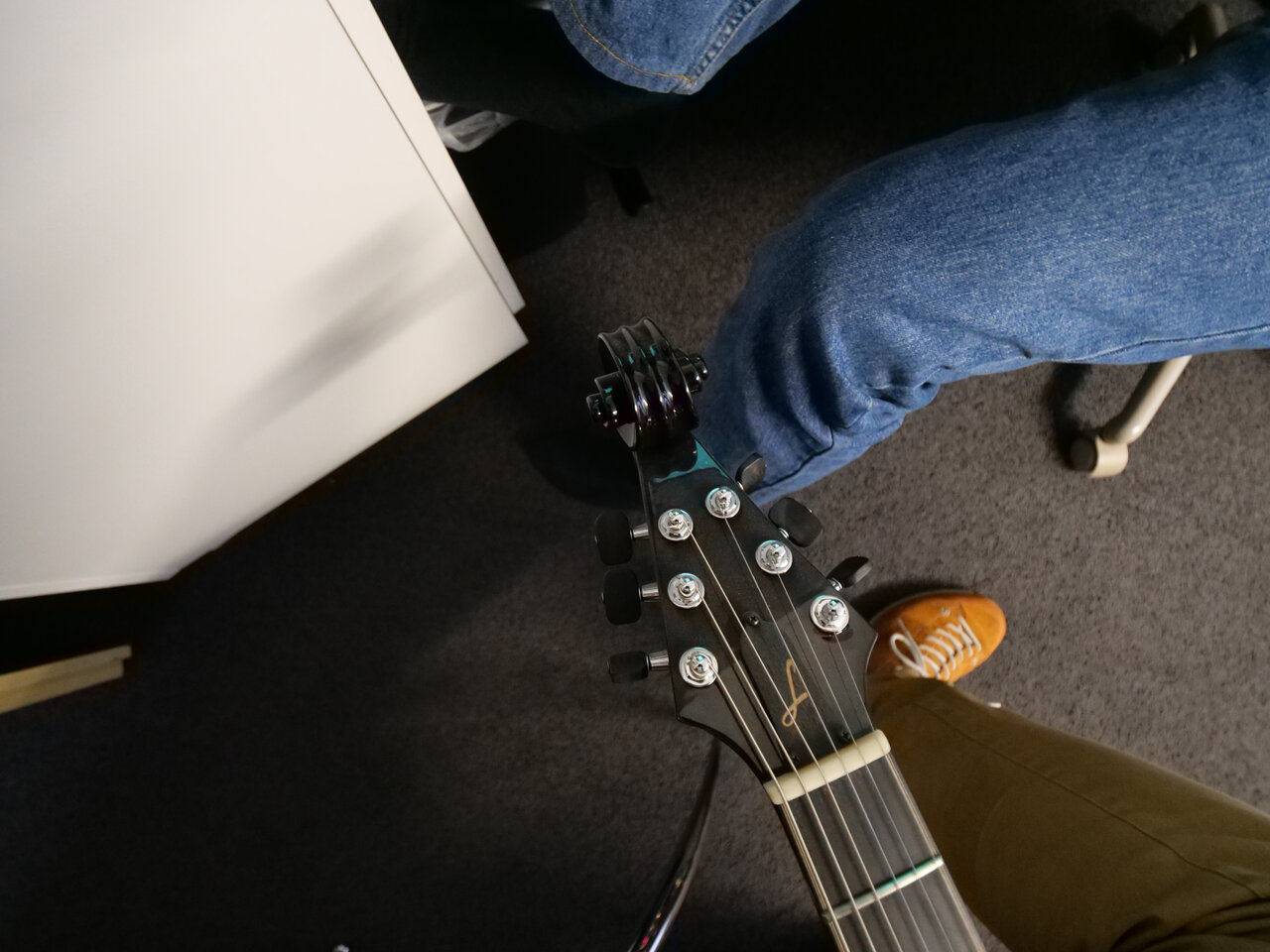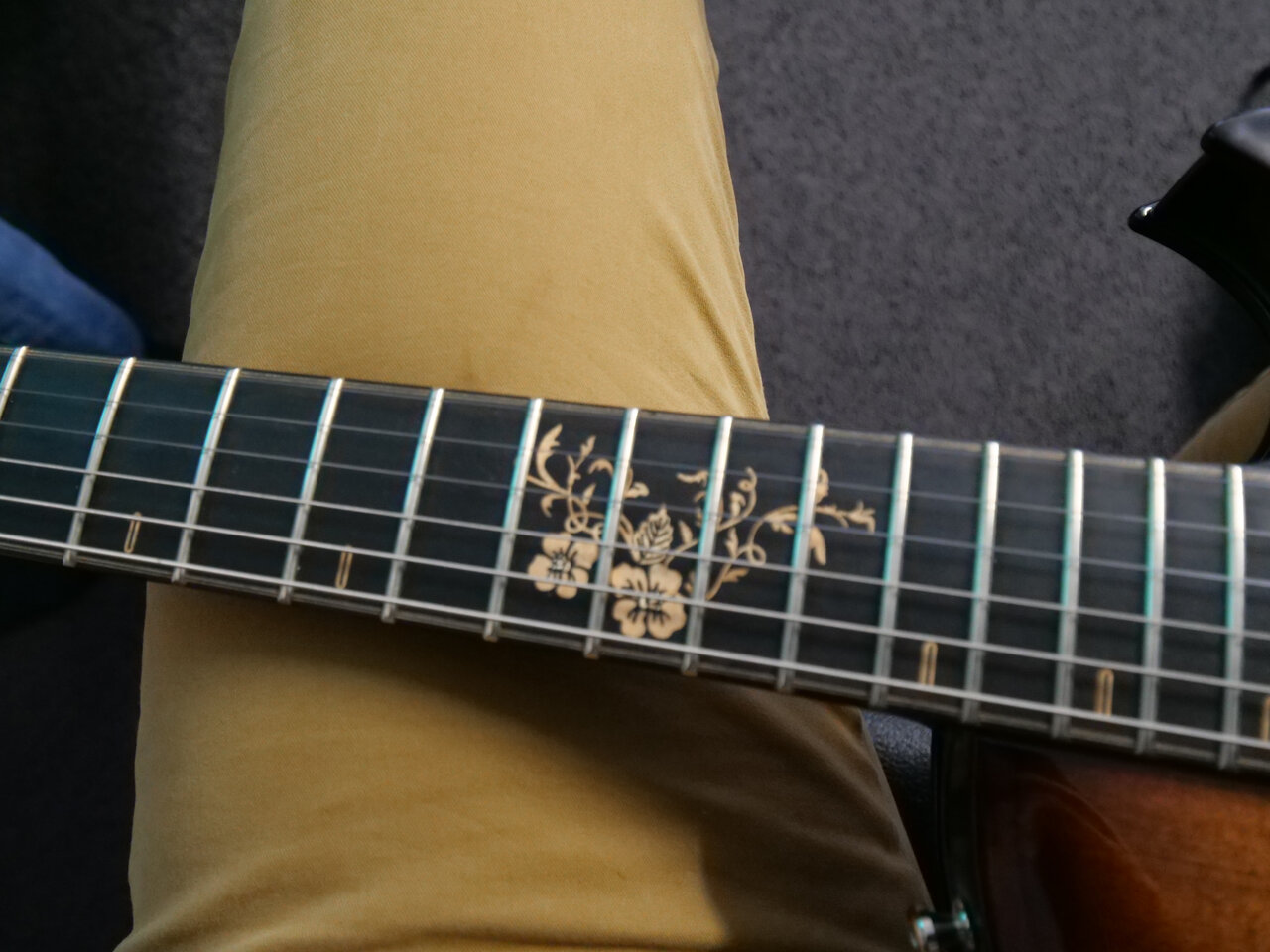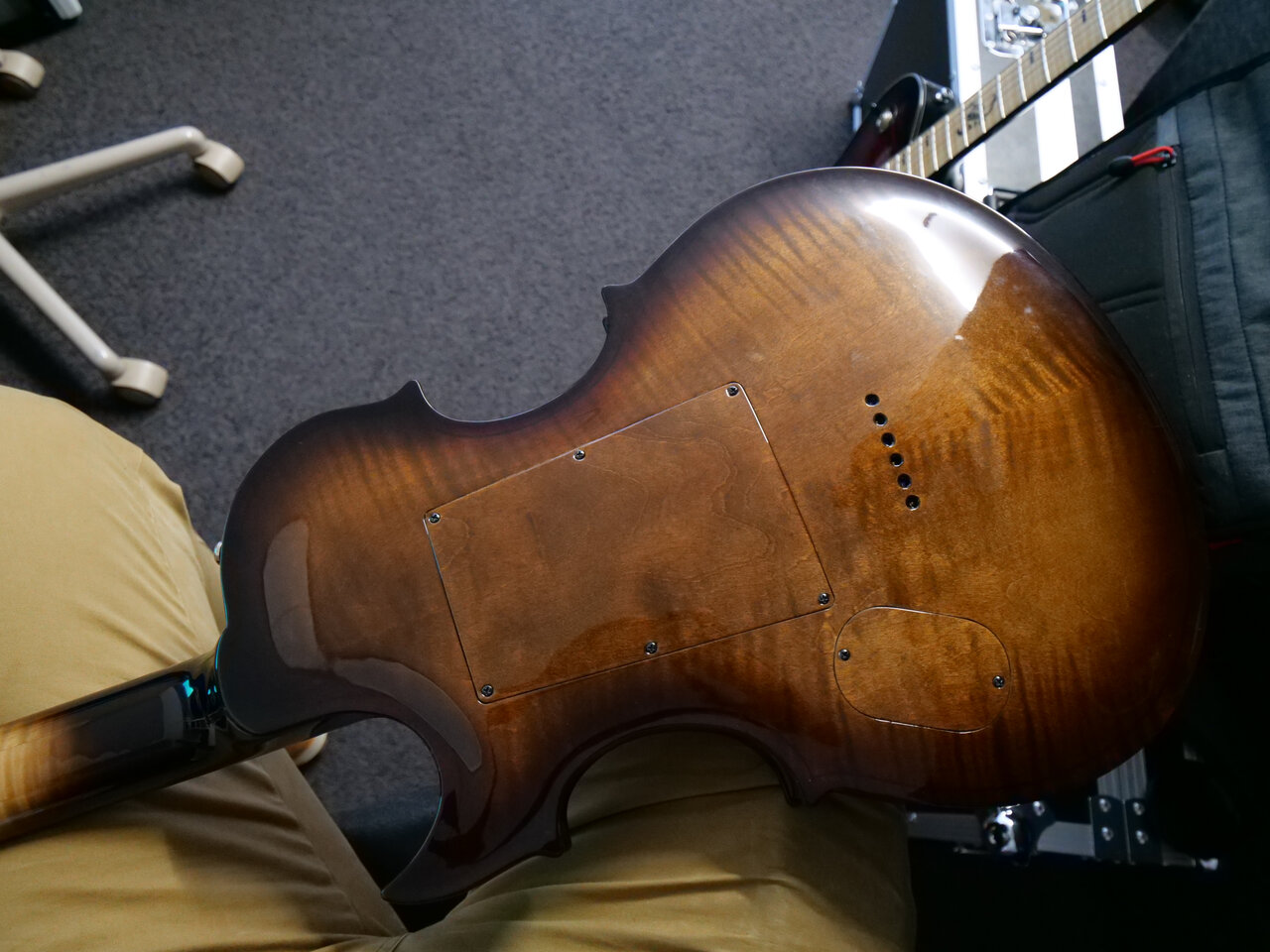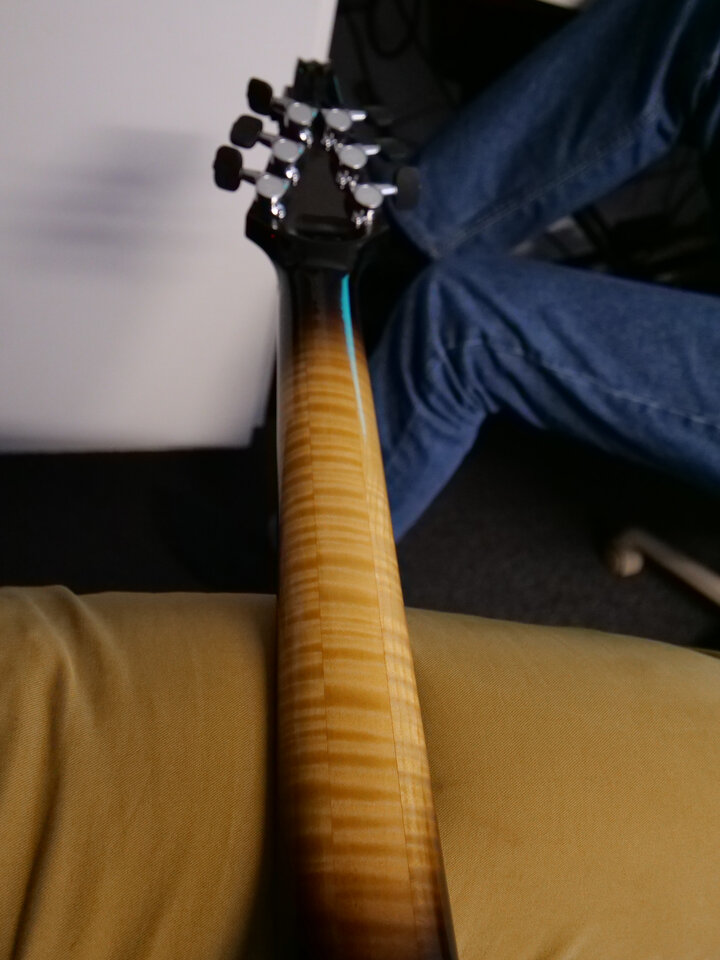 And it sounds really like its role model made by 7ender: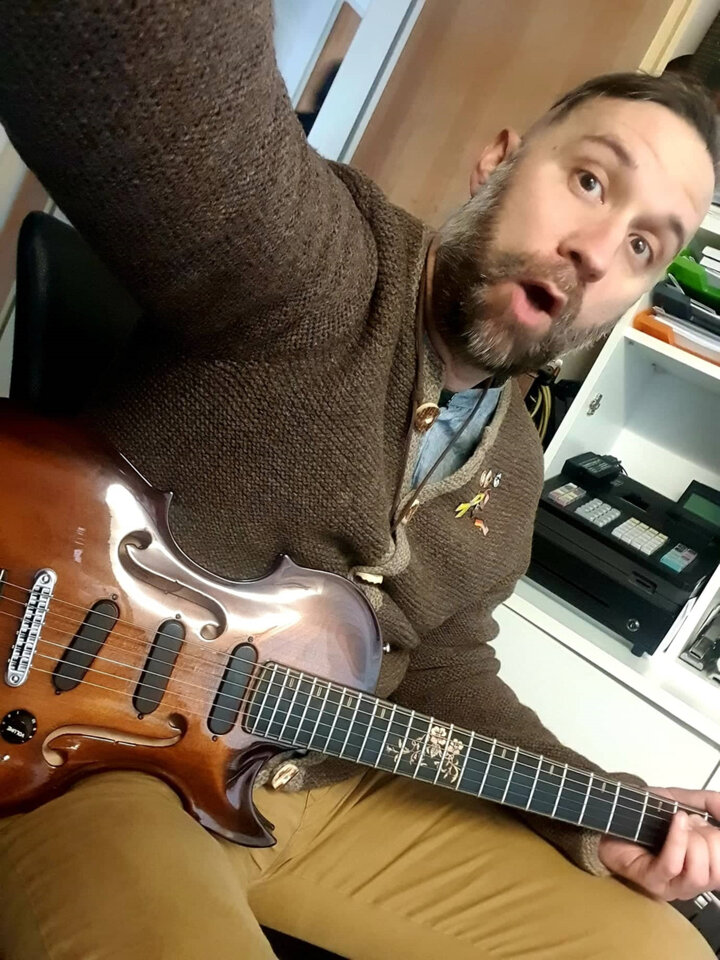 In the evening we went to his wood shop for a walk through. In a stand I noticed three violin guitars under construction (with a humbucker-humbucker layout).
One attracted me most and changed my opinion on this design. This one: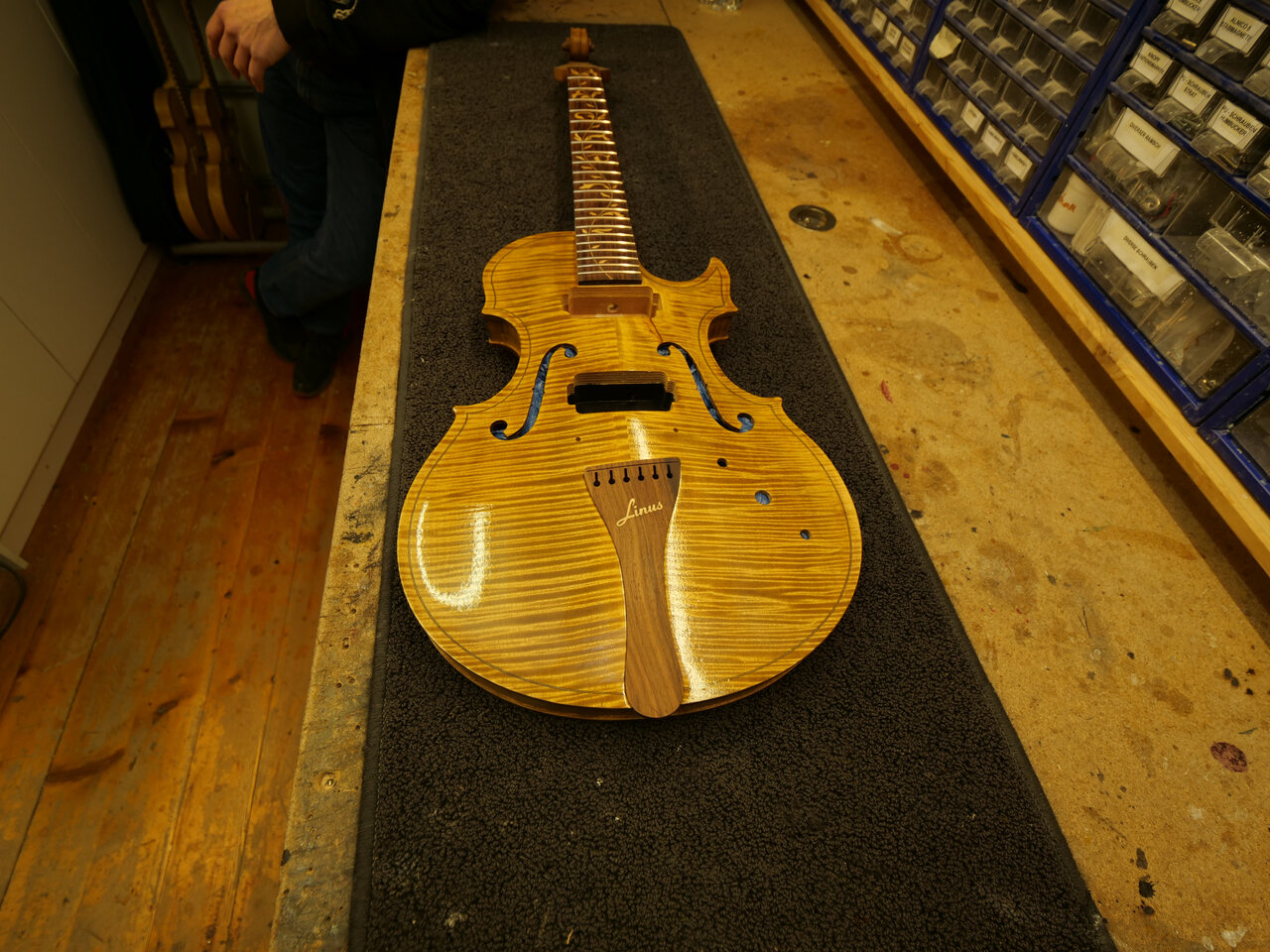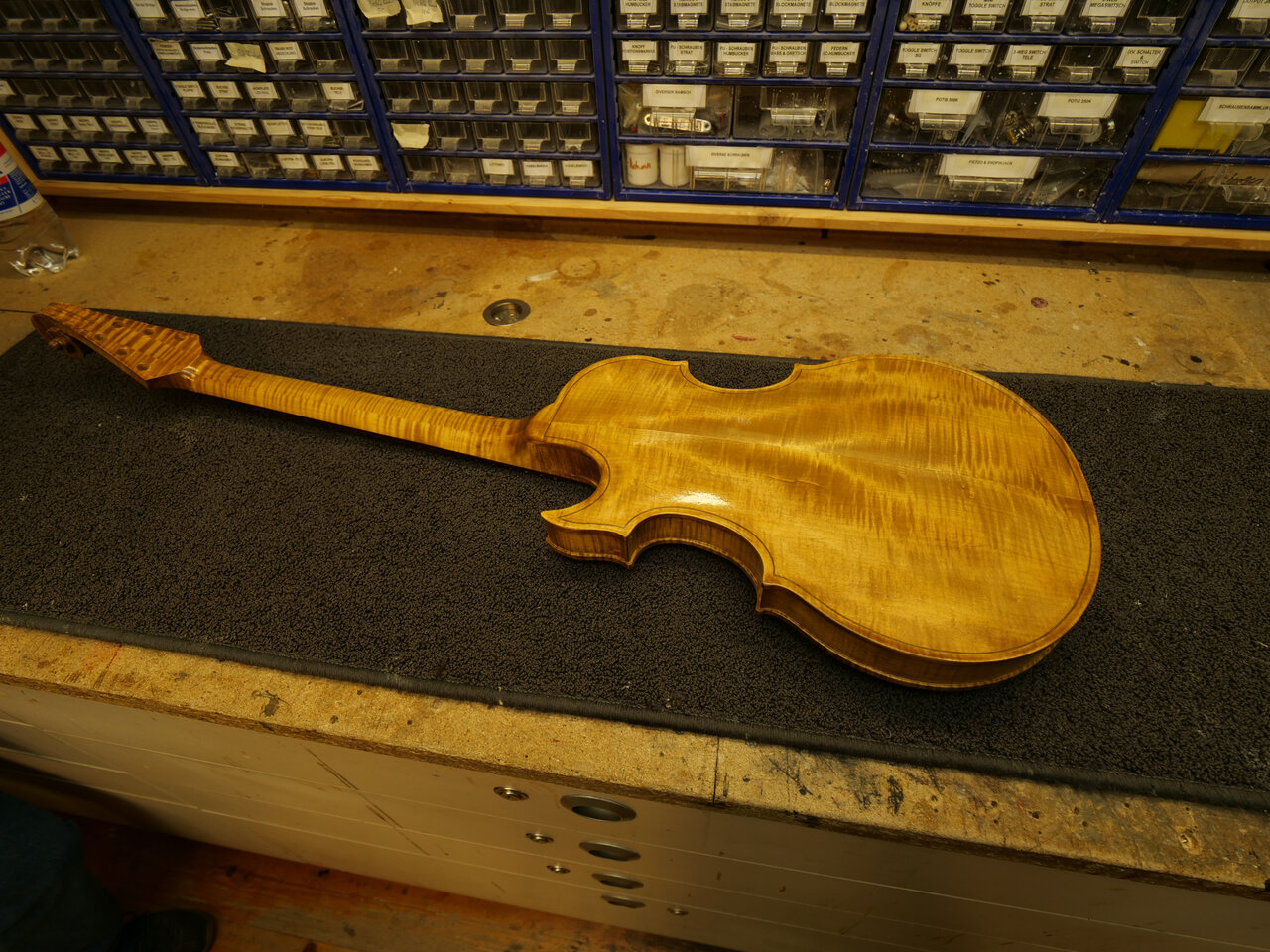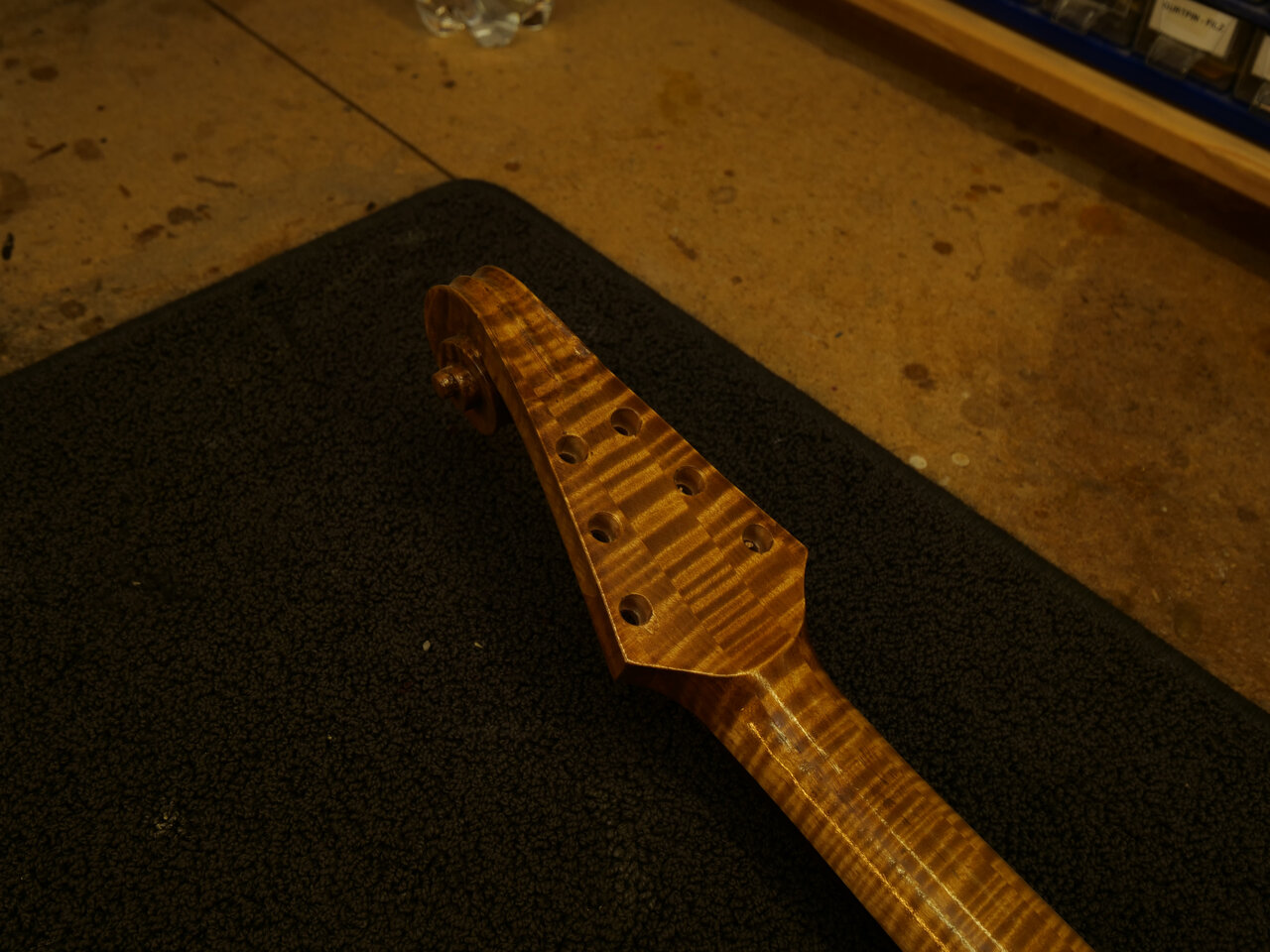 There was a personal relation to the guitar. My father died last year in AUG peaceful but suddenly. To X-mas, the first one without my father, my mother presented us a slice of a tree being painted with a tree of life of my own family. The guitar´s tree of life inlay reminded me to that gift. Additionally the colour of the guitar was attractive, too.
A few weeks ago the burst was painted. The only pictures I saw the guitar drying had been taken with flash light. Comparing it with my 513´s Black Gold, it will be likewise a Black Gold Burst.
Peter plays it prior shipment:
Last edited: