Joined

May 2, 2019
Messages

110
That's not a typo.
Slowly trying to organise my rig, and tidy up my pedals and cable management. Since my set-up is in the bedroom it's important to keep it relatively neat, or else I'll be dealing with a dissatisfied wife.
Having watched a couple of DIY pedalboard videos I decided I would have a crack at one.
Just a couple pieces of pine and some glue. Not very tricky.
It quickly became a little daddy/daughter project.
I was initially going to leave the pine as is, before I figured I would stain it.
But getting a wood stain and doing such a small job seemed too much effort, so I opted for a basic paint instead.
Naturally I had to let Miss4 choose the colour, and just as naturally she went for the most in your face tint she could have: British Paints Red Alert.
She loves a paint job this kid. She also loves to rock the no shirt look, despite being the middle of winter.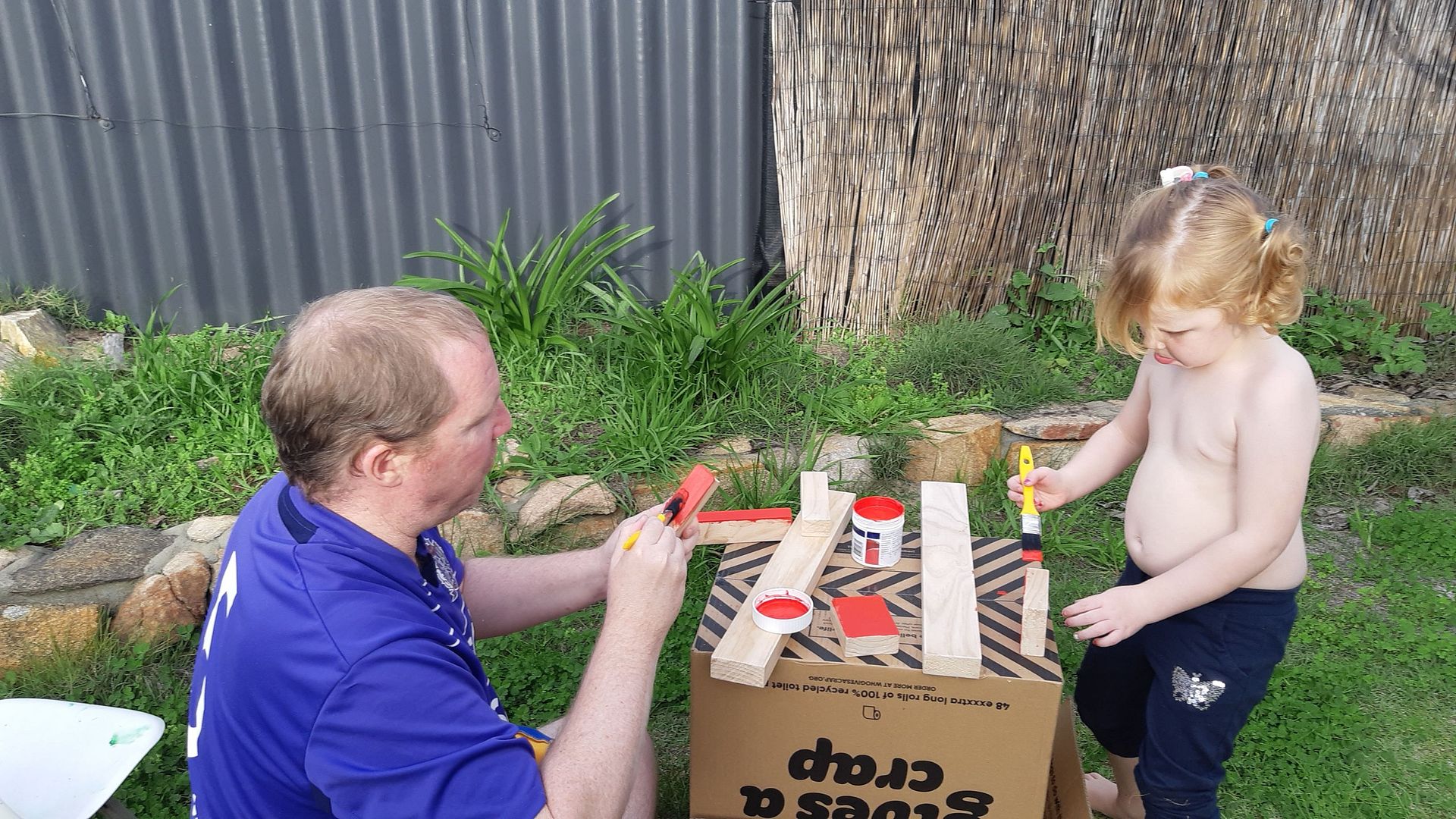 Little bit of glue to put it together, and throw on some velcro, and it's pretty much done.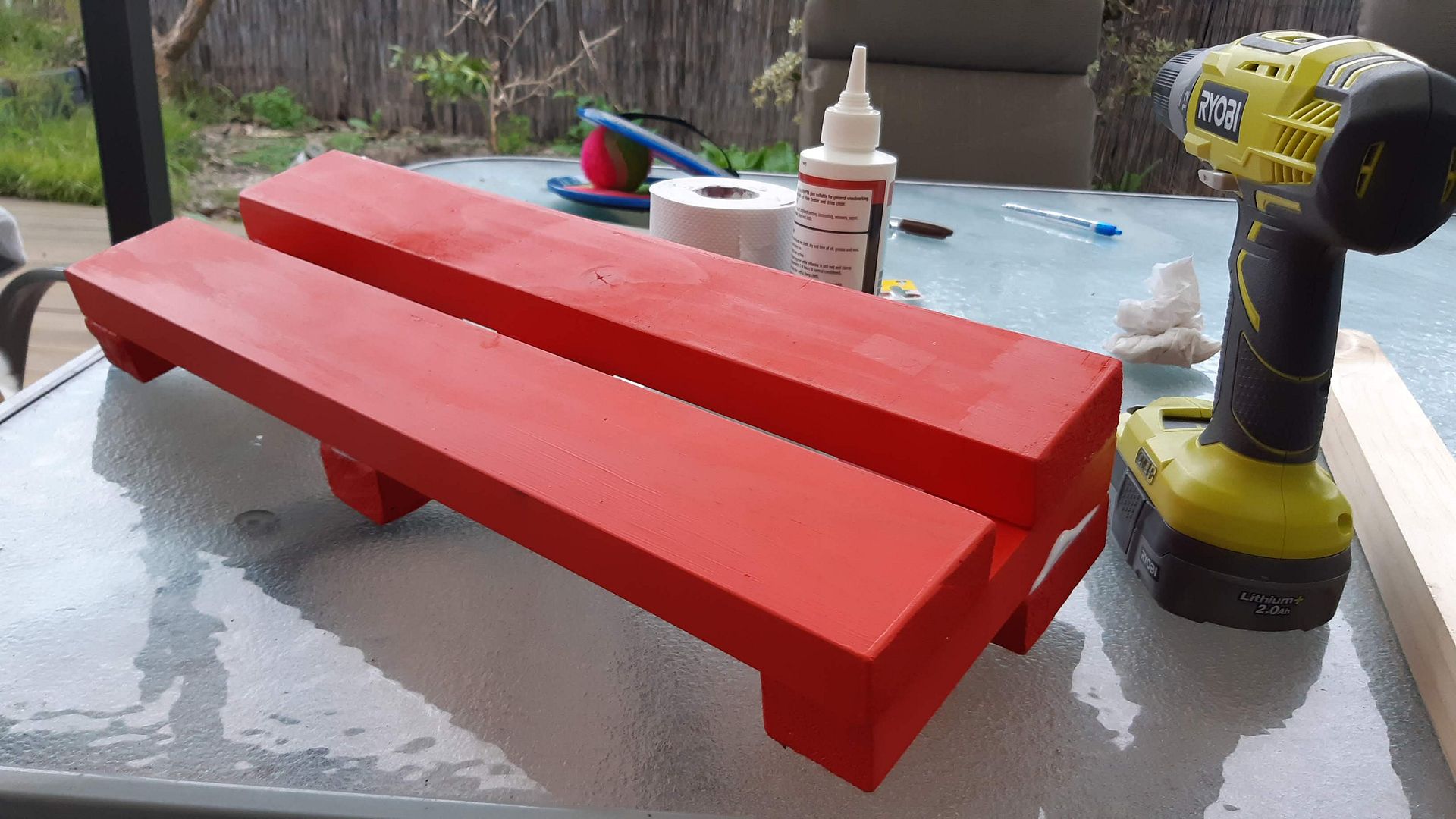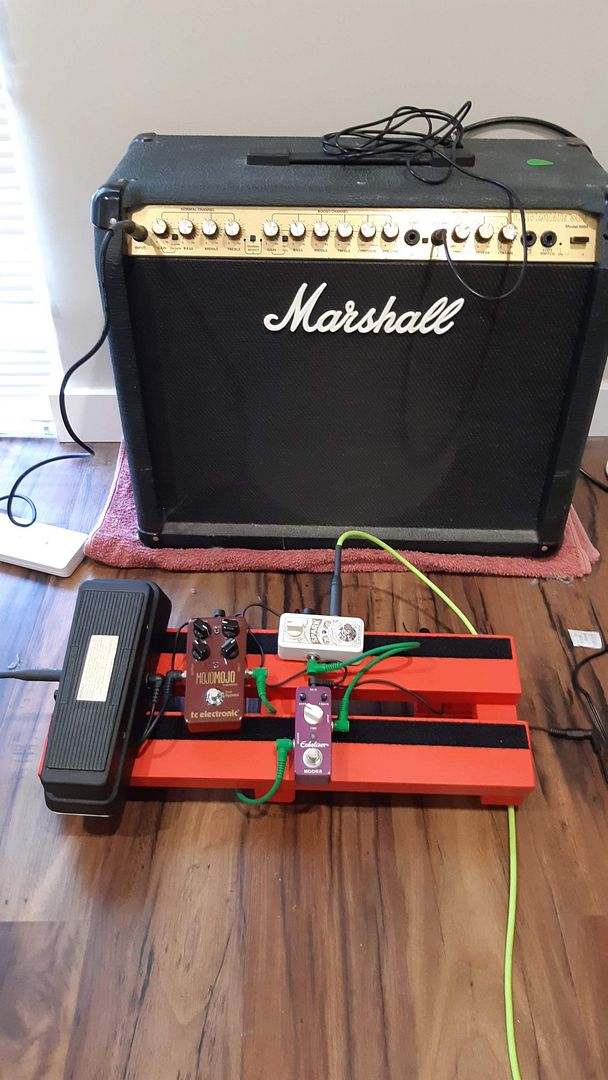 Still needs some refinement. Added extra velcro, and some rubber stoppers to stop it sliding on our very slippery floor. Even that's not quite keeping it in place. Also the wah pedal needs a bit of oomph when you stand on it, which actually lifts the whole set-up off the floor. So I'll need to figure that out.
Most importantly though, I need more pedals to fill it out.
Thinking a loop pedal, some sort of fuzz, and a decent overdrive for starters.