Joined

Jun 11, 2018
Messages

12
Hello forum,
I just became part of the family!
I already had a SE baritone, but now I have just gotten my hands on a beautiful CE24. The guy who sold it to me said his research led him to believe it is a very early run of CE24, a full alder 1987 model (which I found strange to hear). He was knowledgeable about guitars allright, sitting on a big collection and happy to take my Ibanez 2618 for trade (plus cash) but still, I started doubting when I saw, after I had come home of course, what I'd call a strange line running over the top. It does look like a body joint, and the hue and light reflection is really separated by the line. At the same time the top is so beautifully 3D that i would think it is a maple top.
When I opened up the pickups everything seems legit. It has a 3 way switch and push pull button to tap/split the coils inside the tone wheel. So I decided to ask you folks: What do you make of this ? what kind of top is this? Do you know the year it was built (i'd say 1991 interpreting the serial number 173303) ?
What is your opinion? did I get a good one? It plays and sounds really good, hard to put down.
[URL=http://s1024.photobucket.com/user/tomearthwalker/media/WP_20180611_18_37_48_Pro_zps2a9z45jy.jpg.html]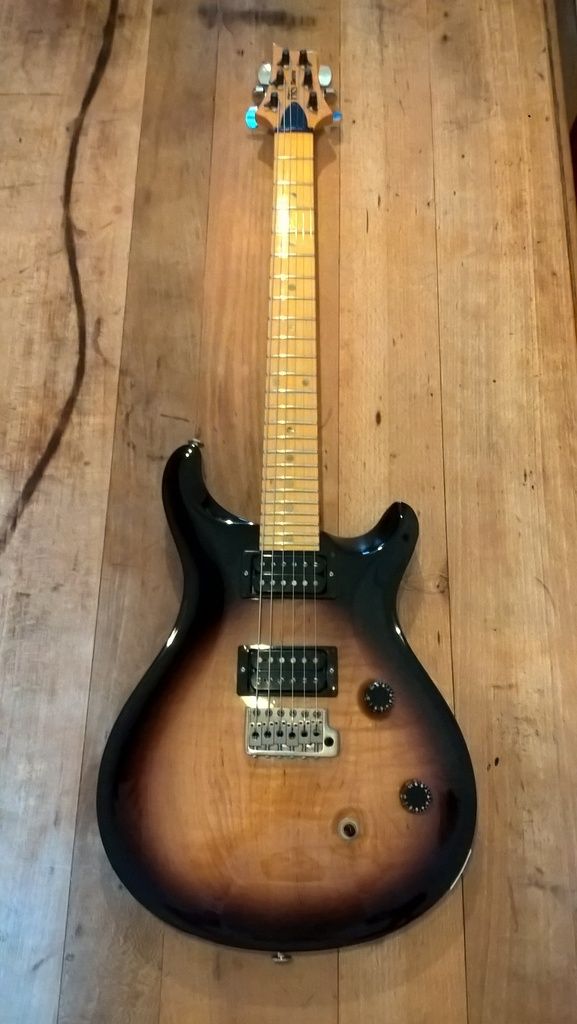 [/URL]