Joined

Apr 28, 2012
Messages

12,816
Whee!
This is something I never thought I'd be able to wrap my head around, but I talked a little w/Skitchy last year and played around with one and I started to think "well..maybe..." I may have talked to Mike a bit, too, but I don't remember.
Anyway, couple weeks after Experience, I was thinking about it again, and suddenly the idea clicked in my head and I said, "Duh, it's so obvious!" Yeah, well that was 8-9 months ago, and whatever that idea was, it seems to be mostly gone. But I'll get it back.
The main thing is, my GAS for this never quite went away, so thanks to a gift certificate deal w/Sweetwater, I now have this: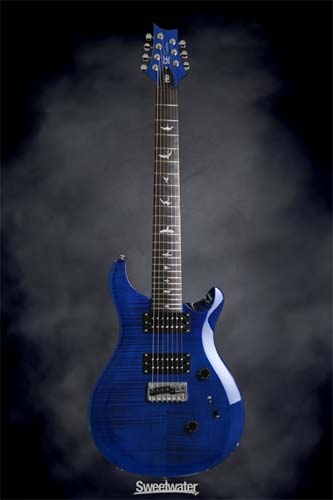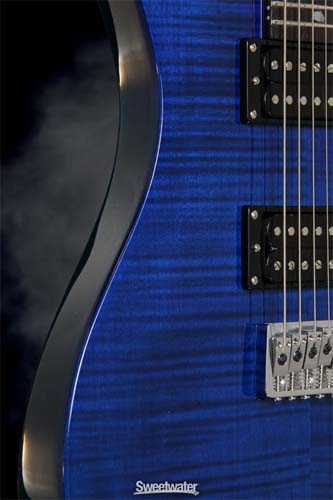 SE 7-string in Royal Blue.
Props to Tony Dayton at Sweetwater. Phone call to in my hands was about 21 hours - and that's delivered from Indiana to Pennsylvania.
And I finally get to participate in the Thank You package deal! Speaking of which - does anyone know if 9.5s are included in that? It's a tossup between those, 10s and DGTs.
The gift certificate deal - for Father's Day weekend, they were adding 10% to any certificate. I did the math in my head, and couldn't quite get to the exact dollar figure, but I got to within $2 of the price, which I figured I'd just charge. When Tony was writing up the deal, he asked how much was on the certificate, and I laughed and said, "Are you ready for this?" I told him the amount, and he started laughing, then said, "Okay, so for the rest...", laughed again and said, "Ah, screw it. I'm giving you the two bucks!"
I had the certificate come from my wife - I was going to add some derogatory message like "Why do you keep doing this? You're not getting any better and this won't help!", but ultimately decided not to. Maybe next time!
And the beauty of telecommuting part time - I can go down and plug it in now! And play right away, because it was in tune when I took it out of the bag.
:rock::7string: