Joined

Feb 10, 2022
Messages

286
So I told myself I was done after I bought my Core 594 Singlecut. Then, I said I was *really* done after I bought the Core Hollowbody Piezo. Then...I started reading up on the S2 Thinline, and was intrigued by the thinner neck carve, and thinner/lighter body. Came across this custom-colored Cherry Burst and decided to go for it. NOW, this time, really-for-sure, I'm done!...(
I think
)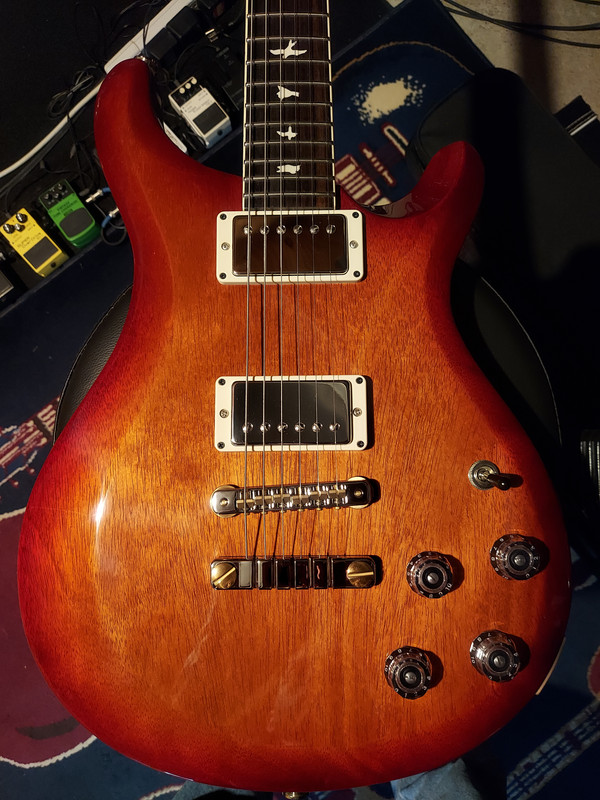 It's crazy how much more RED it looks in direct sunlight: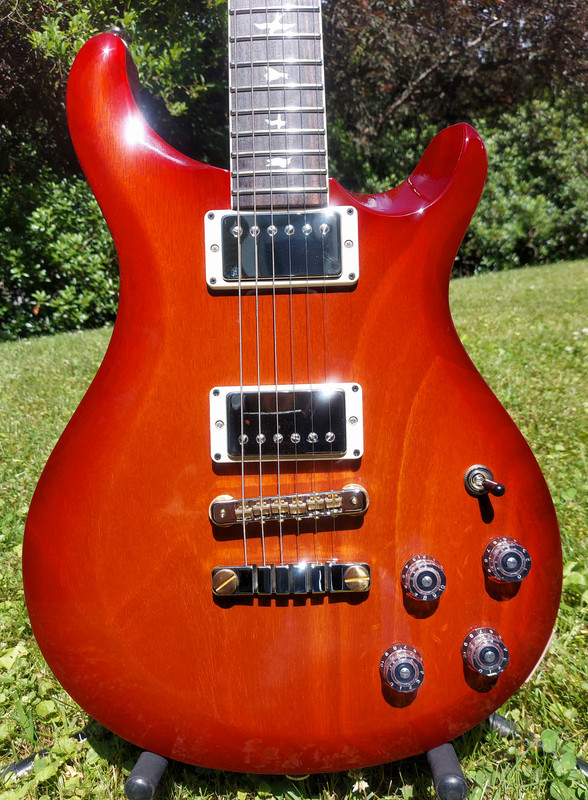 And for comparison, here's the dealer's pic: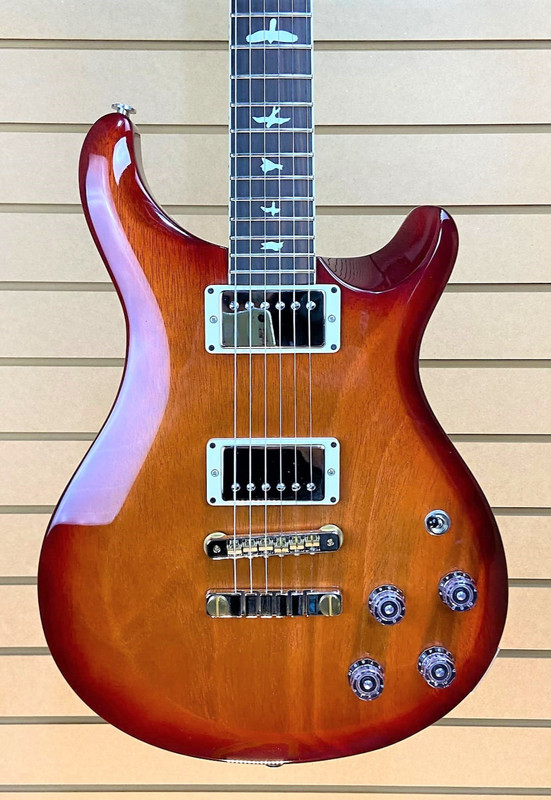 Even without any fancy flame maple, I really like the swirly grain patterns, front and back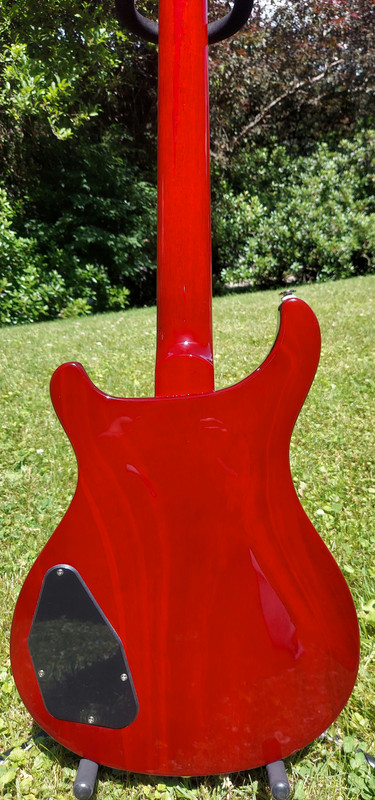 It's my first S2, and I've got to say I'm very happy. I was wary of the bevel-carve, but it's actually quite comfortable. I'm digging the slightly thinner neck, and *my* neck & shoulders are loving the lighter weight body. I've always liked the 58/15-S pickups in my SE Hollowbodys, so I knew more or less what to expect with them here, and they're a great match with the all-mahogany body.
The Singlecut and his skinny little brother!