As per the "Introduce yourself" thread, here I am sharing my exitement with all of you!
I worked hard to put the money aside, but now that I have it I can say that it was totally worth it: late 2011 PRS McCarty 58 in Blue Crab Blue!
The feel and finish of the guitar is absolutely amazing. The top is stunning in person, very deep and 3-dimensional, and the finish accentuates the wood grain beautifully with nuances of colours ranging from sky blue to gray, to greenish and even sand-brown.
Love the colour contrast with the natural back too...
The neck and fretboard feel like an old friend (which is actually great) and the pickups... These 57/08s are incredible!
Such nice, deep and warm sound, with astoundig clarity and definition on top of it. It rings and sustains like crazy. Coil-taps are also very useable and make it even more versatile. This guitar can handle everything I can throw at it and much more!
I feel humbled by such an instrument: now that I have it I almost feel like I don't deserve it! :laugh:
Enough of the crazy-talk, here are some pictures. Excuse my poor photography skills...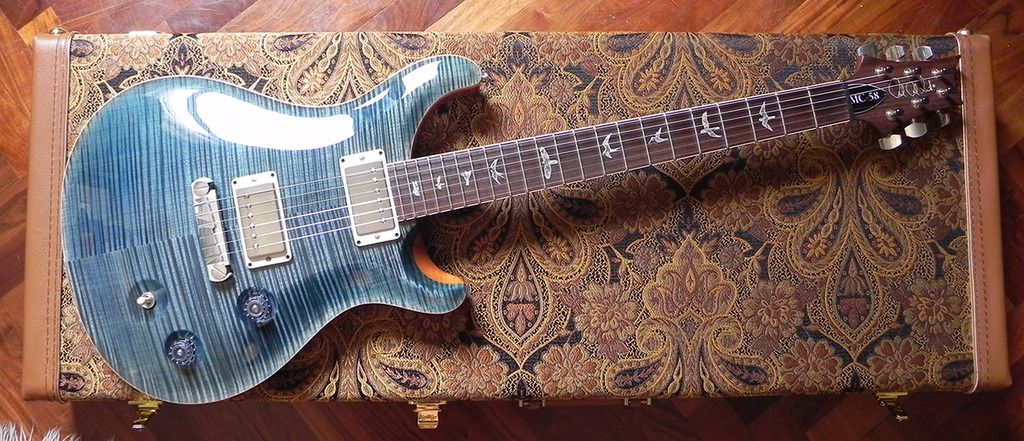 And here's a PRS family pic (the SE Angelus is my girlfriend's):
Cheers!