Joined

Jan 25, 2016
Messages

14
I bought a 1997 PRS Standard 24 last year and that guitar was the first guitar to really open my eyes to what PRS is all about. Ever since then, I've been on the lookout for a Custom, especially one with the unfinished rosewood neck and a stop-tail.
Having never played a guitar with a solid rosewood neck, I wasn't sure what to expect but I'm glad to say that it's easily the nicest feeling neck I've ever played.
It's currently got a set of Duncan Distortions in there, which sound surprisingly good. The only setting I don't dig is the split coil bridge position, which is a little too thin and treble-y for my tastes. I think I will put in the PRS Dragon I bridge pickup I have lying around, along with the Dragon II neck humbucker that comes stock with the guitar.
On a side note, does anyone know the official name for this finish? Not sure if the lighting at my place is good enough to capture the color, but it's just slightly darker than a McCarty Sunburst to make me think that it's different.
EDIT: The finish is Vintage Sunburst. Thanks to WeFixFlats for the tip to check the MODCAT.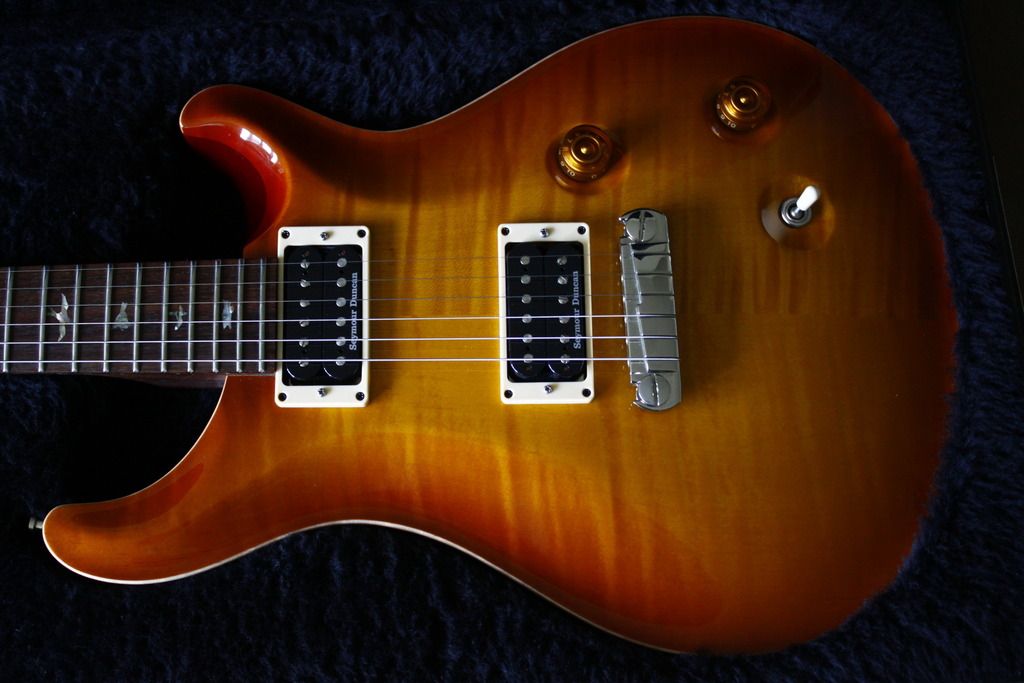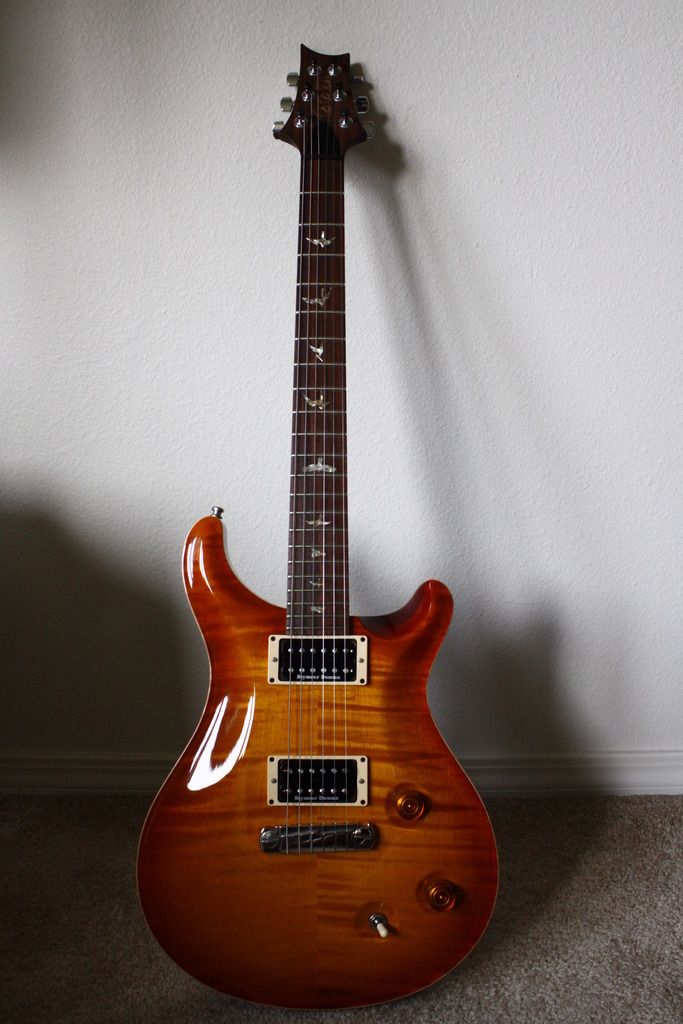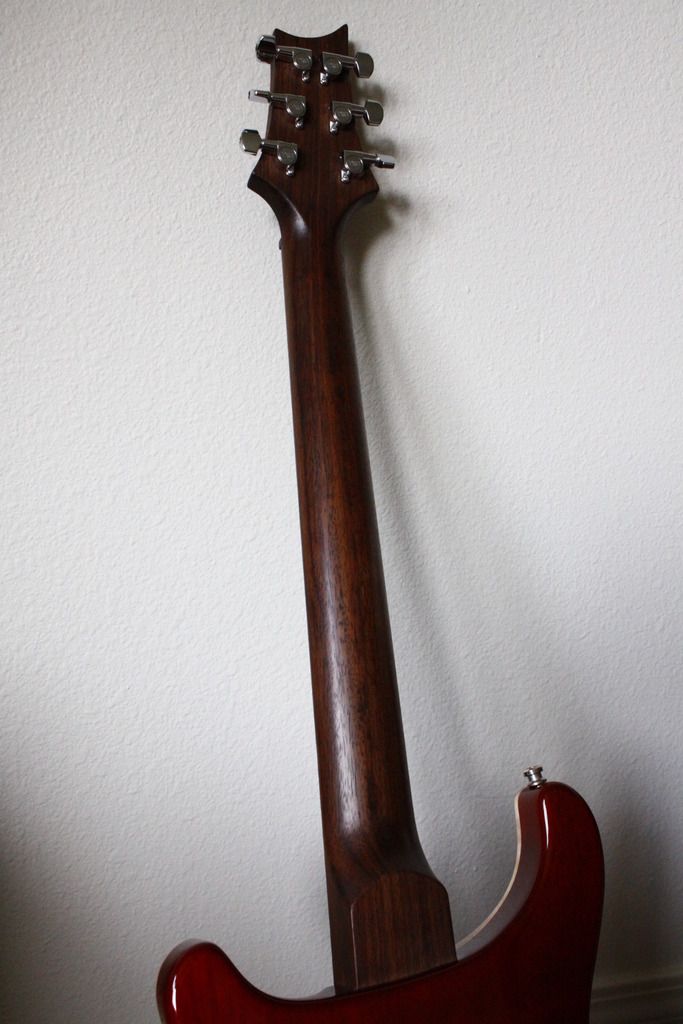 Last edited: