Joined

Apr 26, 2012
Messages

11,249
Location
A long time ago (when the earth was green) I had the thought that one day I'd like to get a certain type of guitar. The kind of guitar I'd never owned, and only tried in passing a couple of times in 10 years or so.
It was always on the back burner as I started to fill the harem with various other types and styles including singlecuts, soapbars, piezo, Wood library, and single coil examples. I know... tough problem... At one point I acquired a 594 soapy, and a Wood library 594 and fell in love with the format.
Anyway... when a certain forum member/friend intimated that when I was ready, he had the perfect opportunity waiting for me I thought I was in the best situation, I mean... why not, right?
Then it happened.
As usual I have one eye on Reverb, and the other eye on Craigslist looking for deals. I know I'm not alone here. And there it was. This was probably 6 weeks ago. An absolutely pristine, mint example at a price that was way too good to be true.
But I waited... even though the price was ridiculously low.
Two weeks later he lowered the price, and then lowered it again a week after that! What the???
The struggle ended on Tuesday when I got a bonus at work. I contacted the seller on Wednesday, offered him less than his asking price and he took it.
I left work early and picked it up on the way to practice. I felt like a bandit. It's absolutely mint.
So... by now there is at least one person reading this that knows exactly what I did, and this is the person that my admission of guilt is shared with. I didn't really know how to frame this, so Peter (Veinbuster)... mea culpa.
I couldn't resist... I am weak... Ugh...
So... that's the story of how I got here, and here is the result.
A 2021 594 Hollowbody II. This is a non 10 top, but I don't care about that.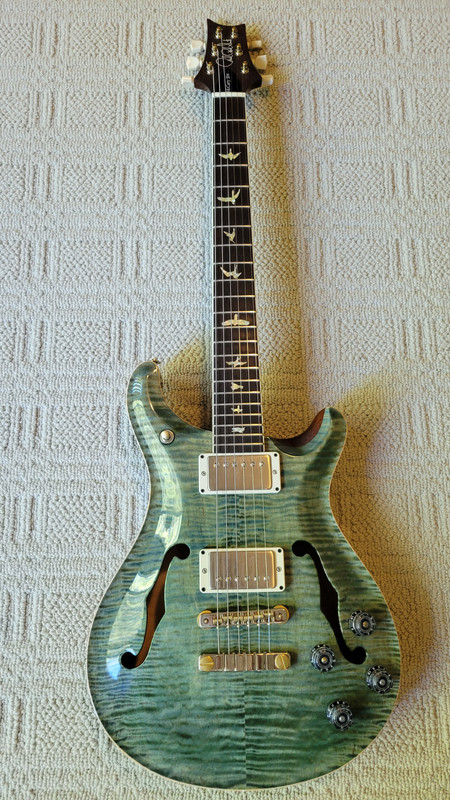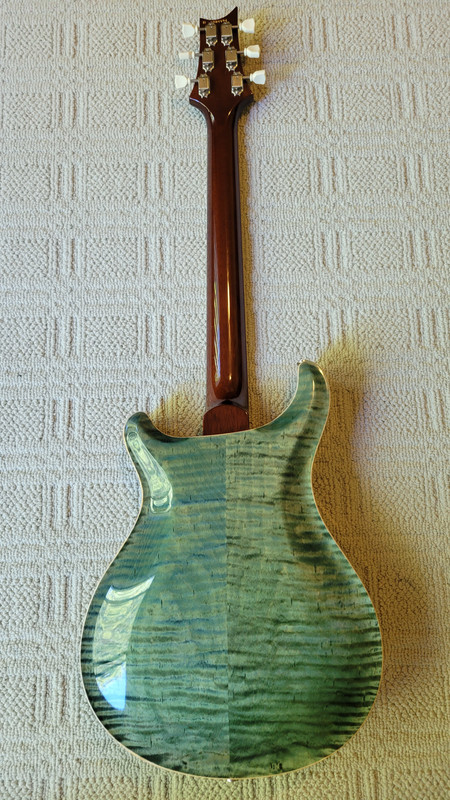 With her sisters...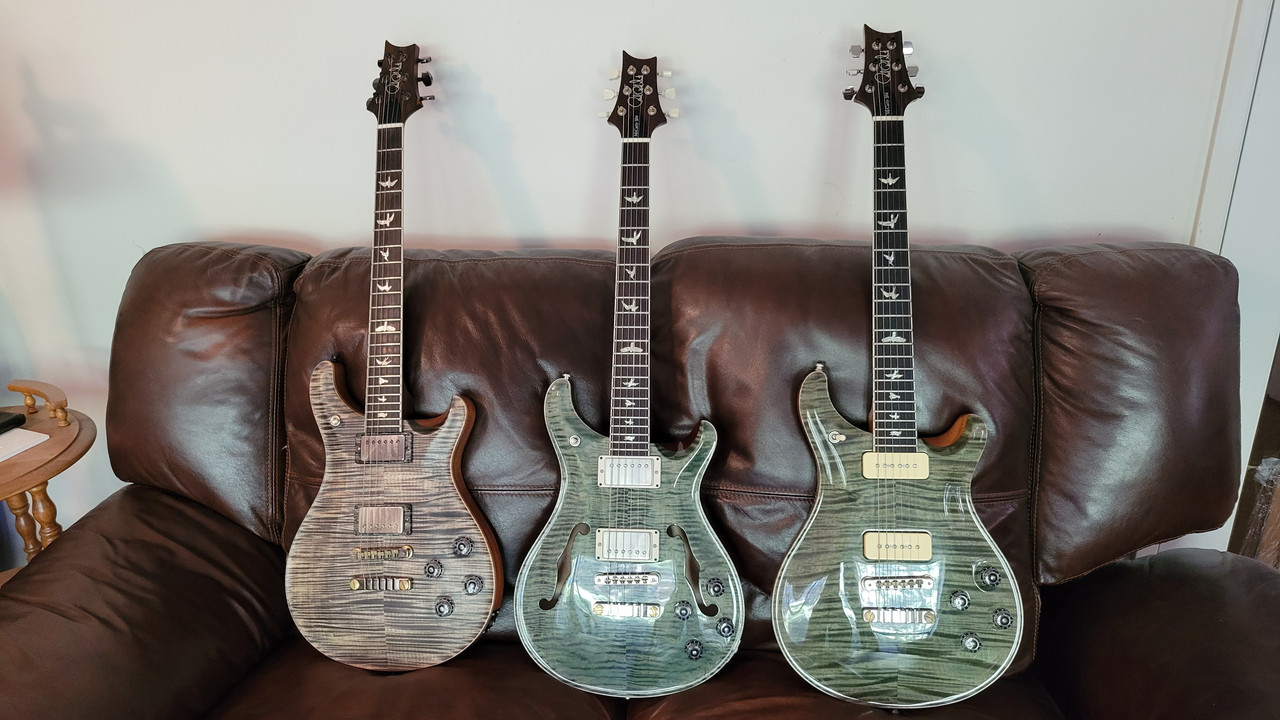 And in its natural habitat, the practice studio...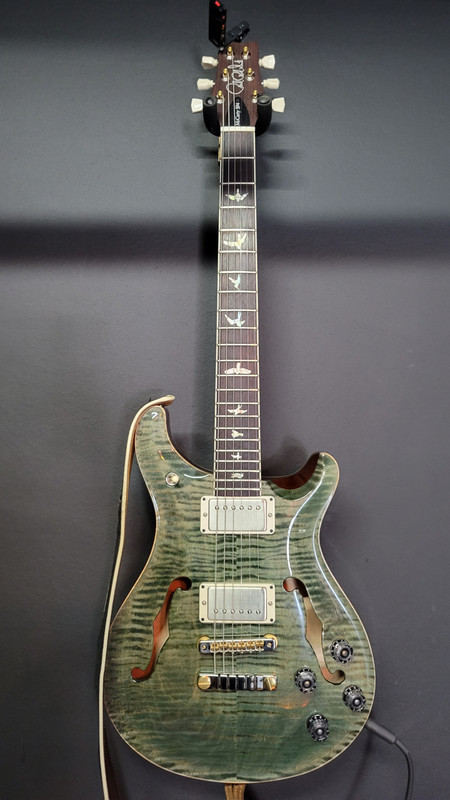 I suck, but have a smile on my face. 5.5lbs of excellence.