Joined

Apr 28, 2012
Messages

12,938
Bear with me - my hosting site is not https, so I know these pics won't show up for some of you, but I will put a link to my page with the pics at the end.
Anyway, I first looked at PRSi way back when in the early days - can't say for sure it was pre-1987, but I definitely was looking at them in 1987. I always wanted to try the winged tuners, and Friday I finally made it happen. But I didn't just grab a set of tuners. I also got my hands on an original sweet switch.
And some T&Bs. And a Brazilian fretboard. And the rest of the 1987 Custom 24 they were on.
This was not a planned purchase. I've been looking for an early years PRS for a while, but never found one in the condition I wanted for the price I wanted. This wasn't my finish of choice, but you can't have everything. It's all stock (I specifically asked about the pickups, and when they said they were stock, I was pretty sure I was done.), and it plays beautifully. And it has the small logo I remember so well.
I ended up w/an extra day off Friday, and since I was going to a record store on the other side of the city, I figured I'd pop into my dealer for a quick look around. Checked their site Thursday night and saw this, so I figured I'd take a peek while I was there. This is maybe the 10th or so of these I've found there over the years, so I wasn't really expecting much, but it was in pretty much pristine condition - no dings that I found, no chips, no scratches. I plugged it in and...oh, there was that early PRS sound. Don't get me wrong - I'm not one of those 'the early days were the best days' folk. I think the recent years have seen the best PRS has had to offer. But this is a sound that they've never really replicated. I have a 2004 CU24 that I put reissue T&Bs in, and they're close, but this just has that sound.
Popped some Schallers on, and spent all afternoon yesterday playing it. And I'm going to do it again today!
So, defusing the Hello Kitty timebomb...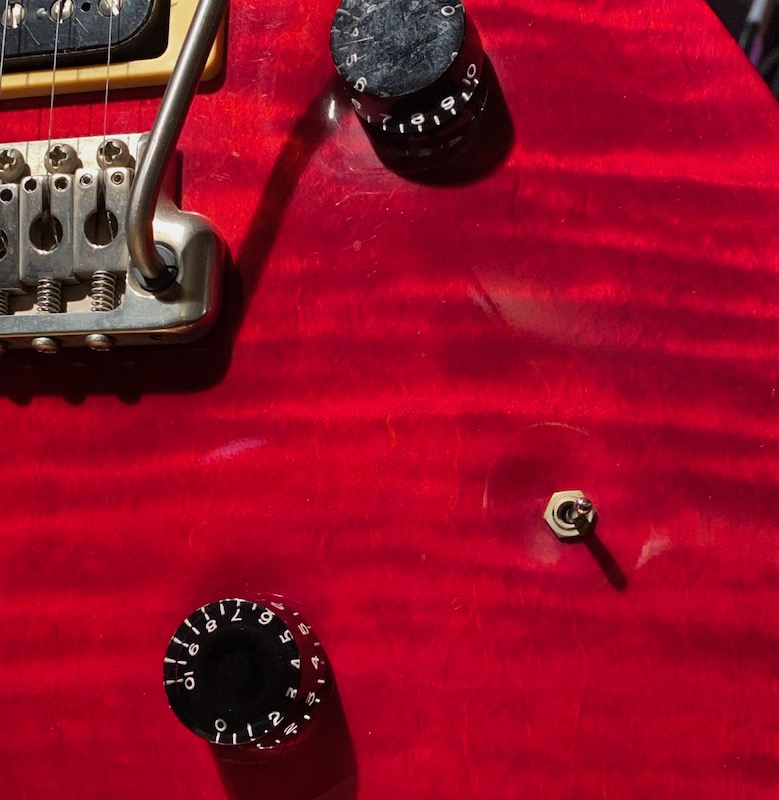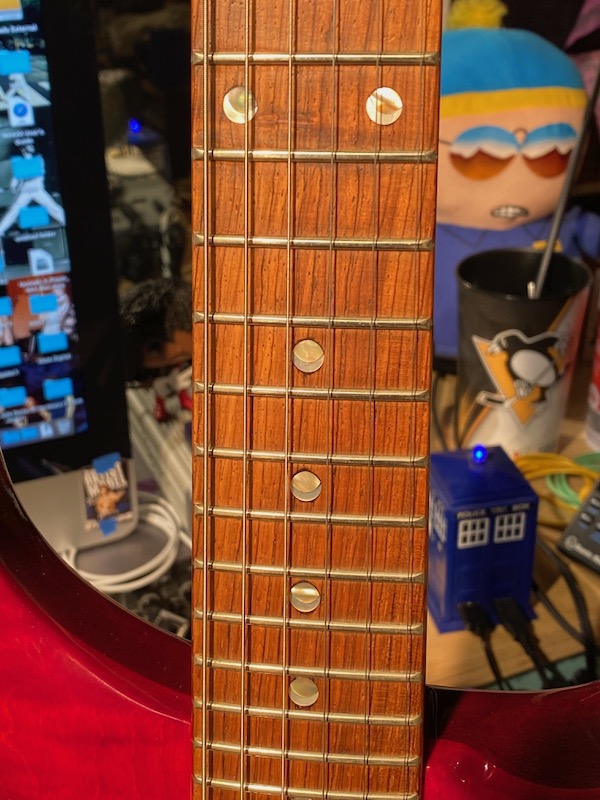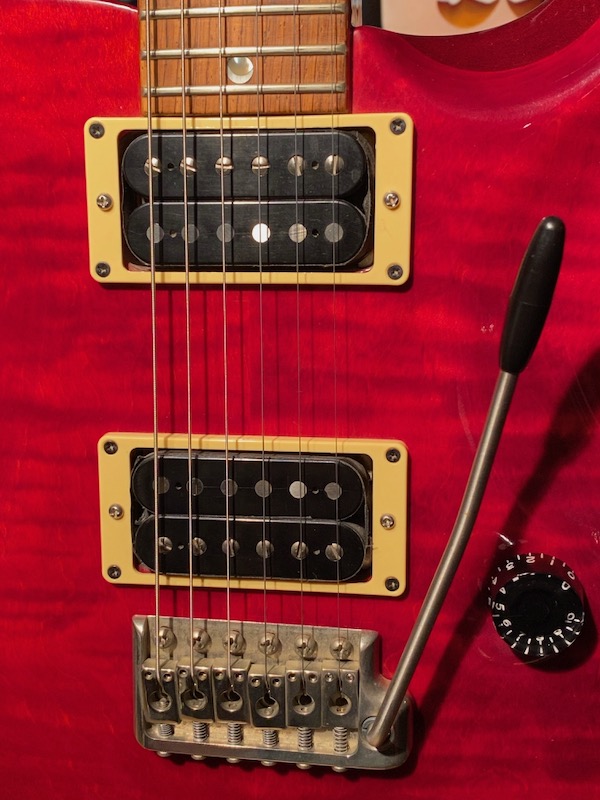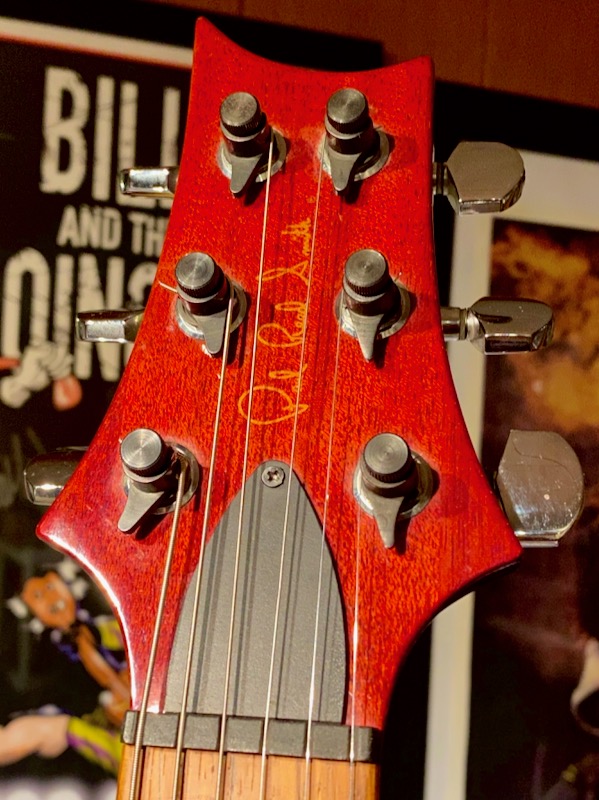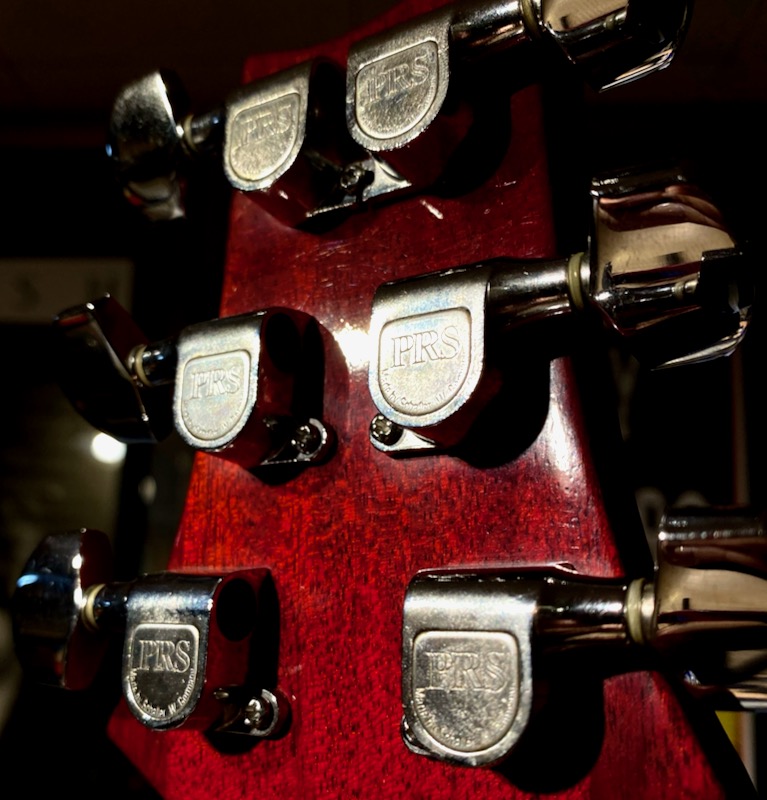 And a slightly tweaked pic of the fretboard...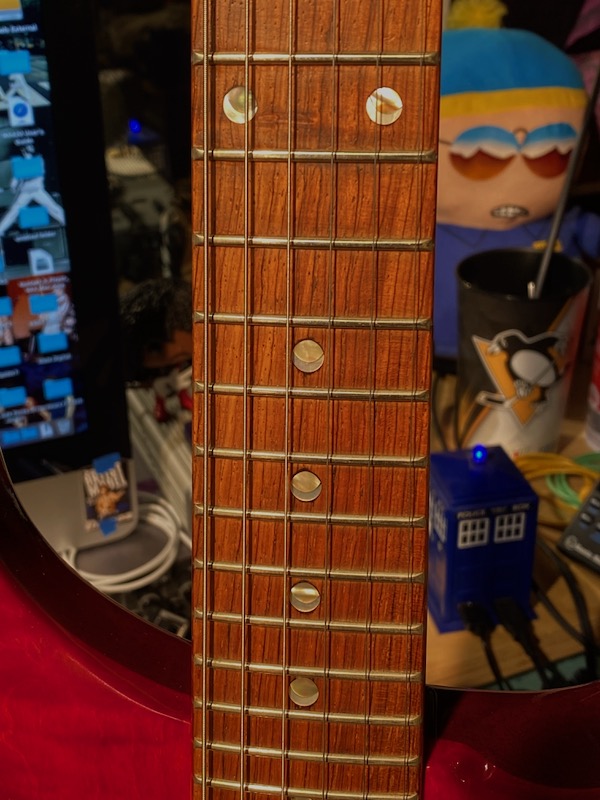 http://tignanelli.com/PRSCU2487.html