Joined

Jun 27, 2012
Messages

5,205
Location
There is a thread on the official Gibson forum where a thread was started on how do you store your guitar cases.
One guy had a nice cabinet that would hold the cases horizontally and have a lid on top that opened up to four compartments to hold accessories.
That one caught my eye, and I did some inquiring with a few local shops that never got back to me, and I had asked my PRS dealer if he knew anyone that could make one, and he recommended Forbes Furniture in Kent, WA.
I gave them a call, and he said more than likely they could, and for me to send him a few pictures and dimensions.
A few months later and I now have the cabinet in my home, they delivered it today.
Very happy with the way it turned out.
The four compartments on top are HUGE.
Plenty of room for all of my stuff.
I took plenty of pictures, and a few show inside of the compartments.
I have never seen this type of lid closing hinge before, the shop mentioned it is a pretty new design, and I uploaded a video to YouTube showing how it lowers the lid nice and slowly.
Specs:
3/4" birch
Mahogany oil base wood stain
Water base sanding sealer
Enduro clear Poly a self crosslinking polyurethane
Above products are from
General Finishes
This is an ideal way to get my cases up off of the floor, and a great way for organizing accessories such as polish, cloths, strings, pics, extra cords, etc.
I have a PRS 408 MT on order, it should not be to much longer until my dealer gets it in.
It will be the most expensive guitar I have purchased to date.
Here are some pictures of the finished product.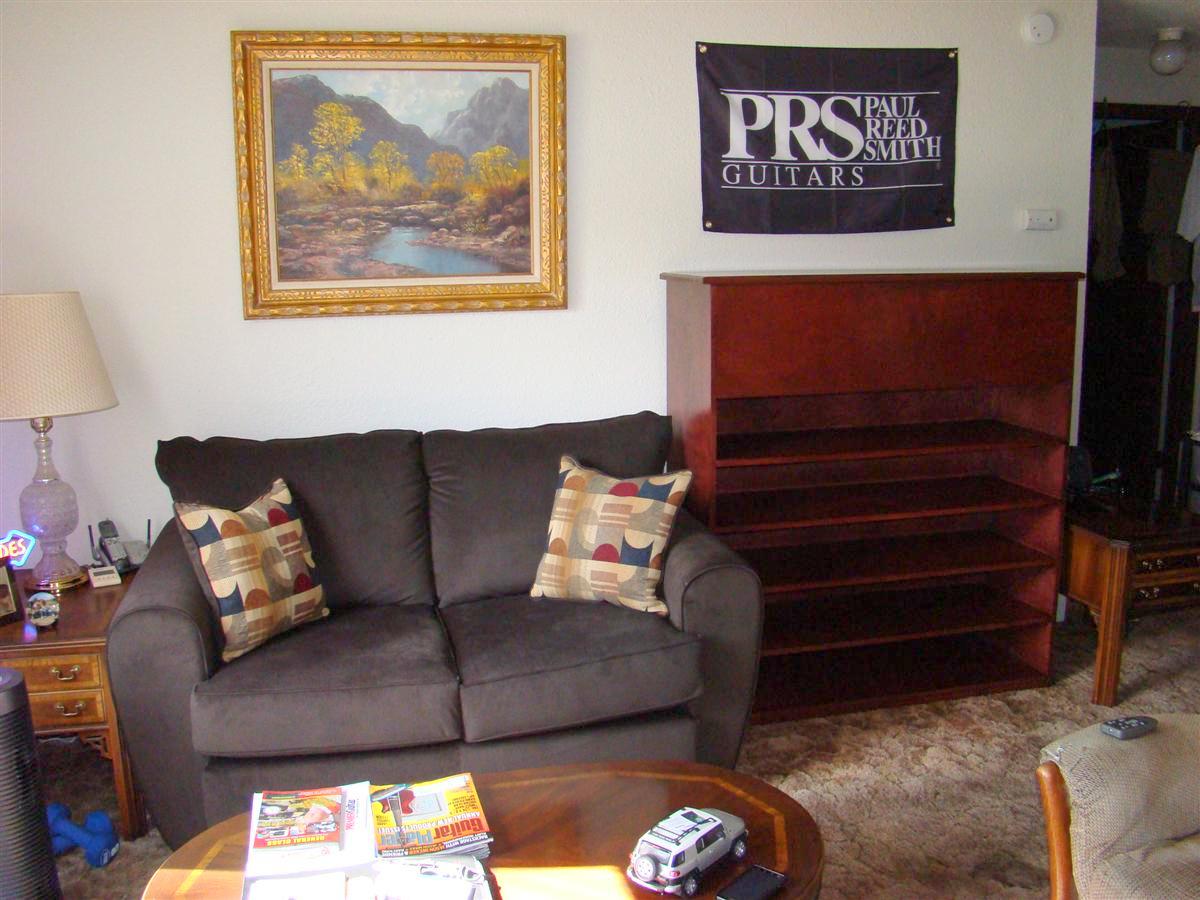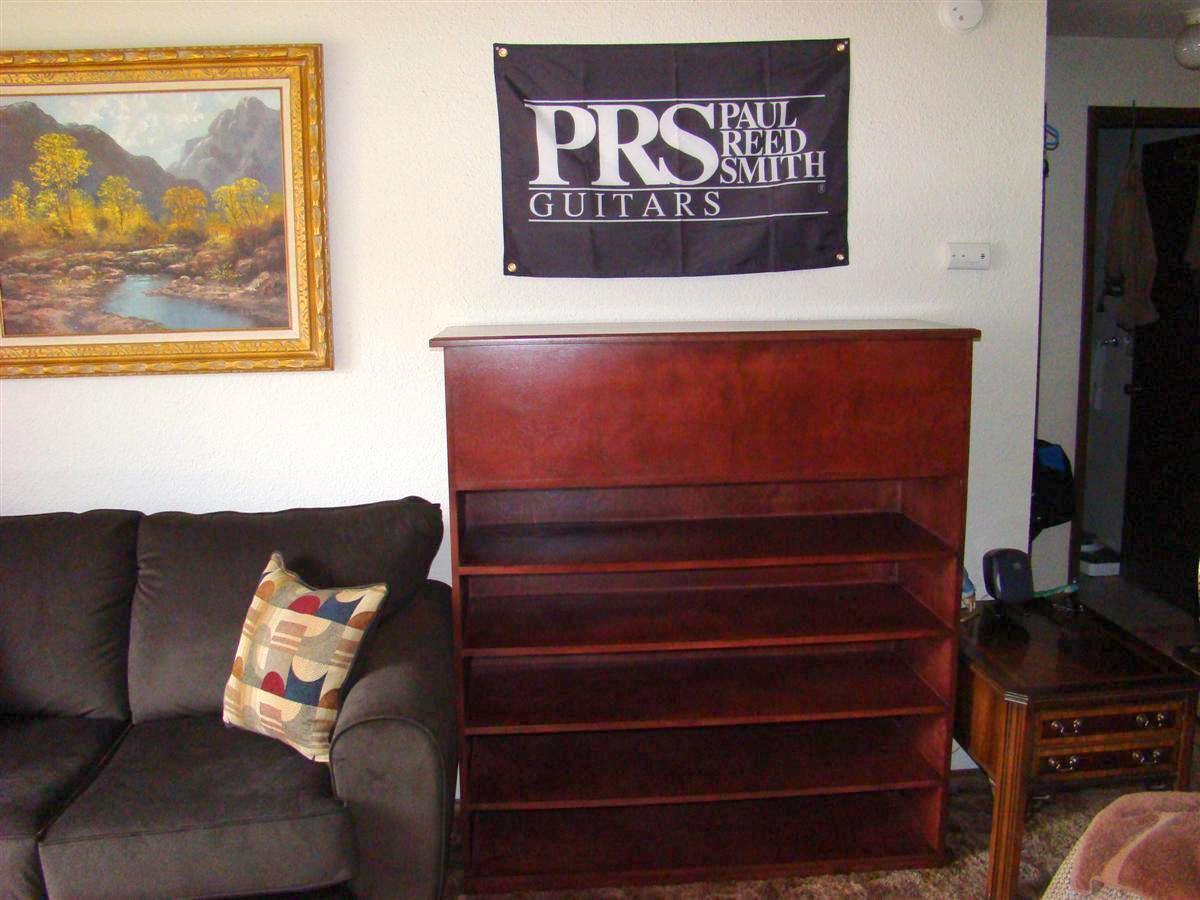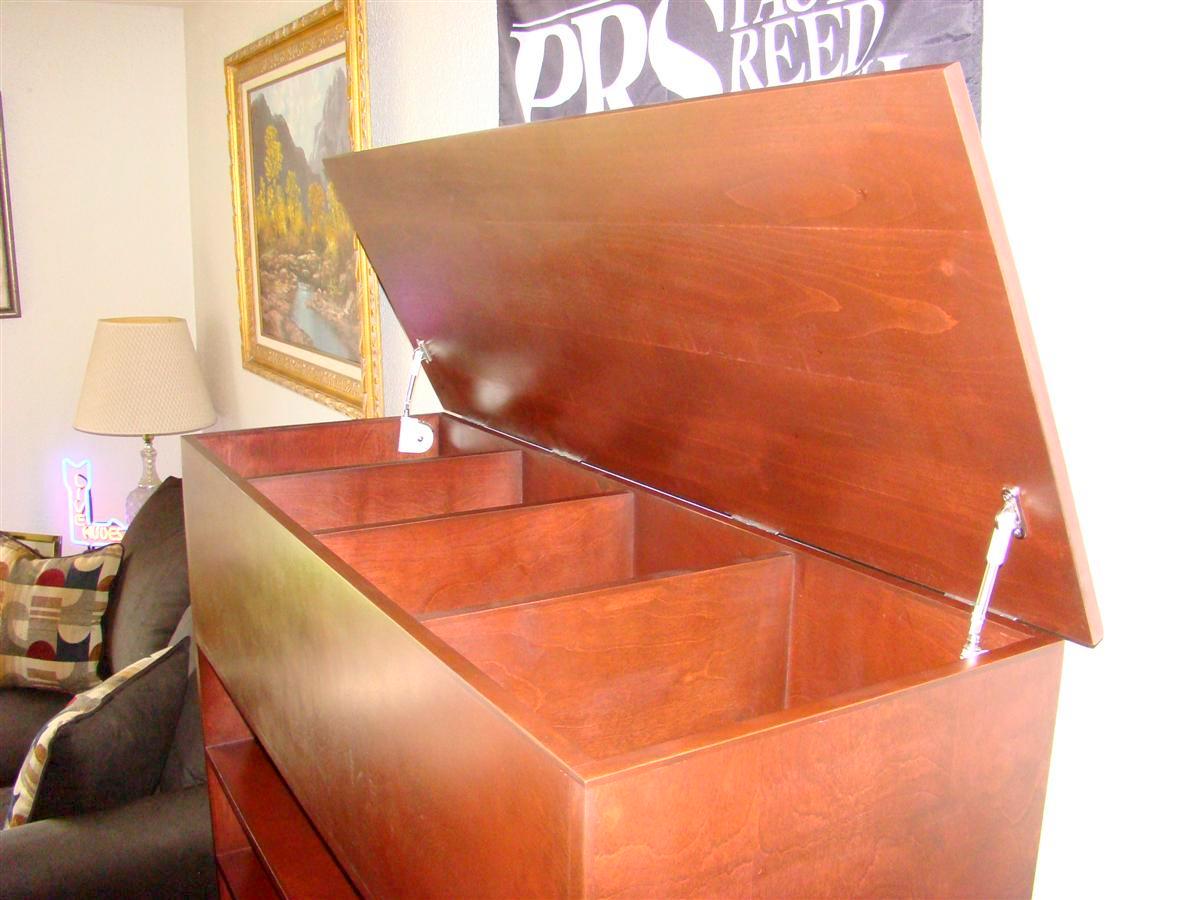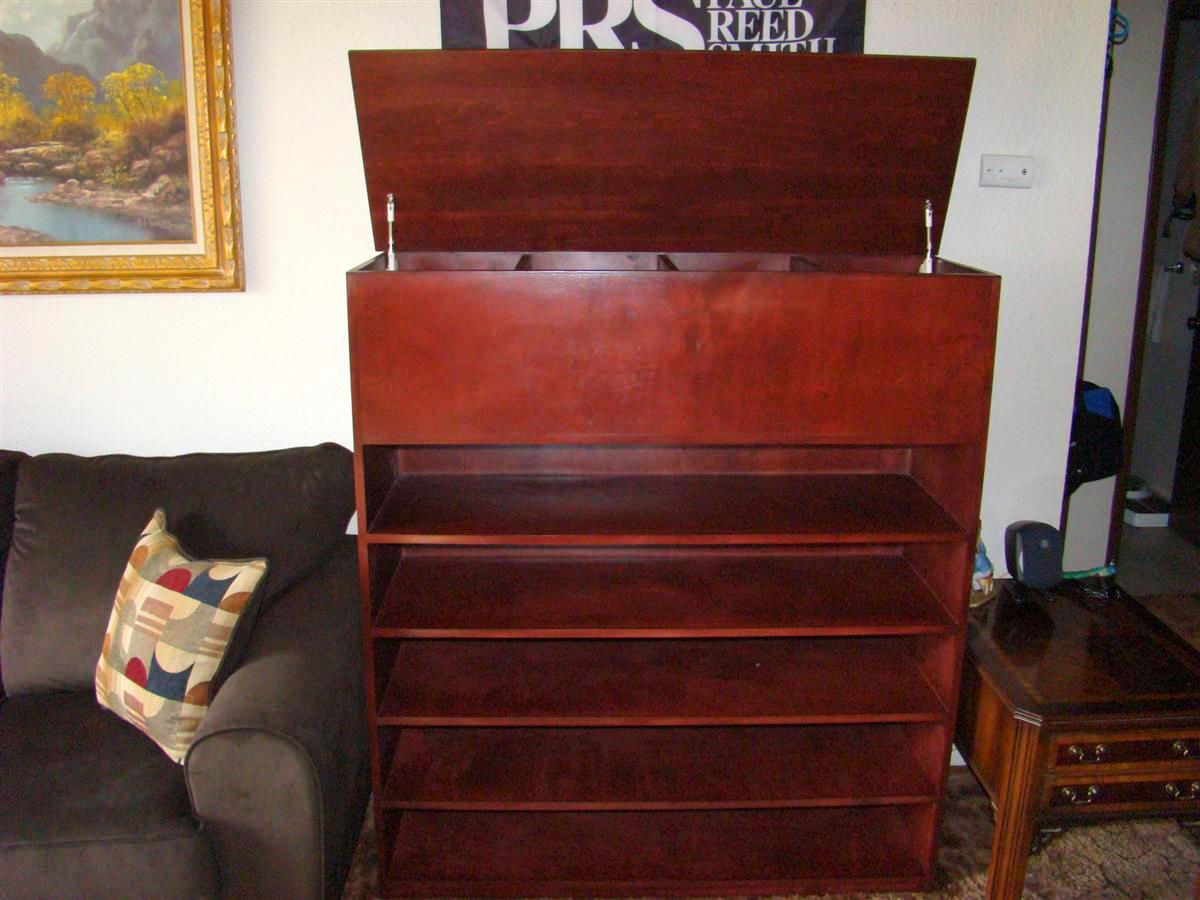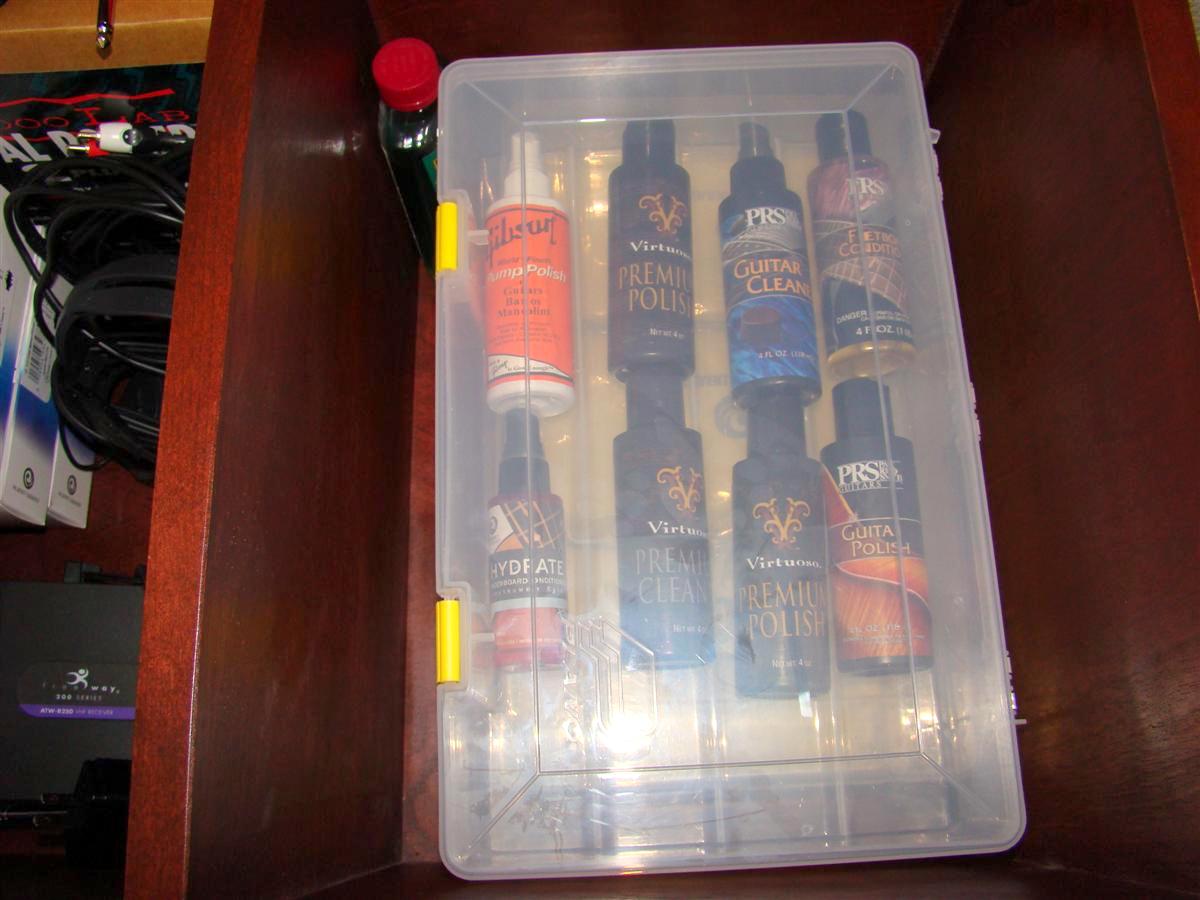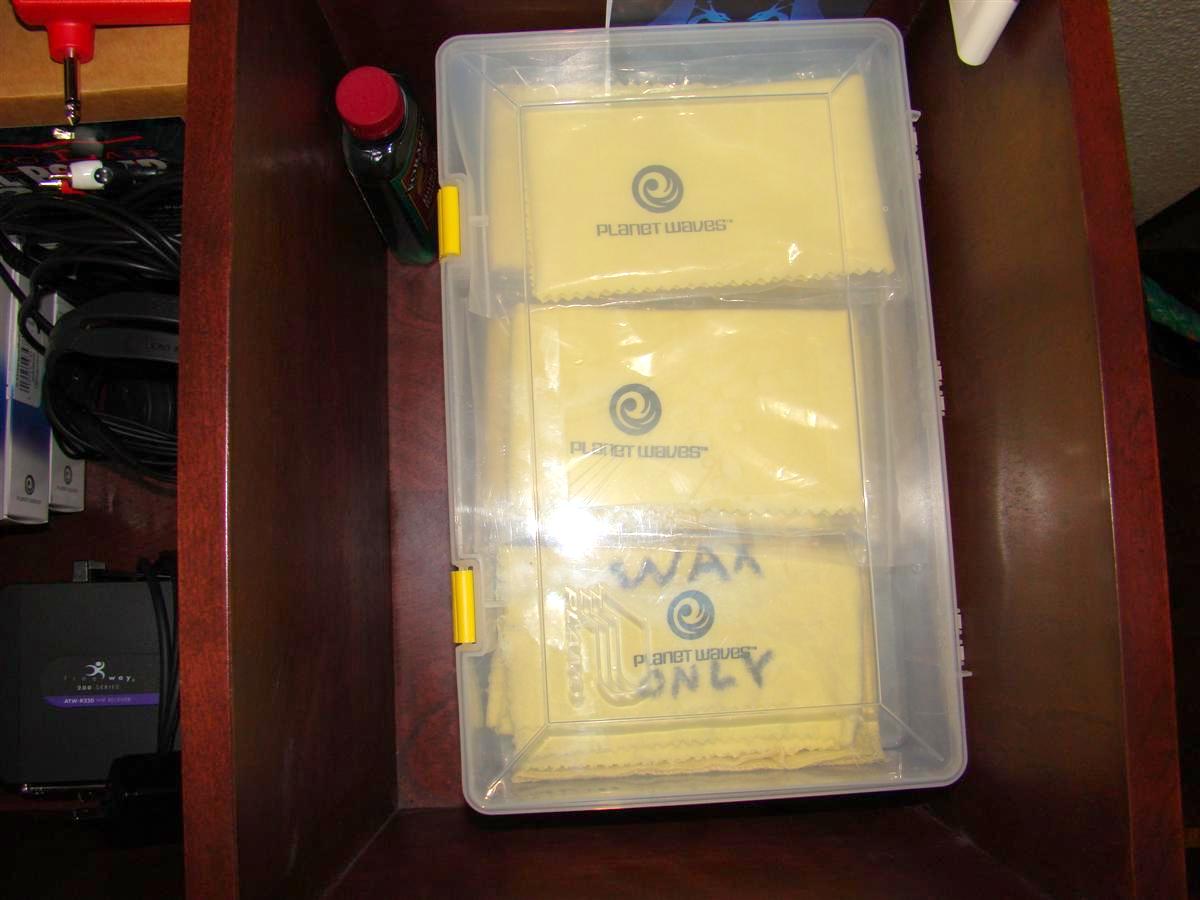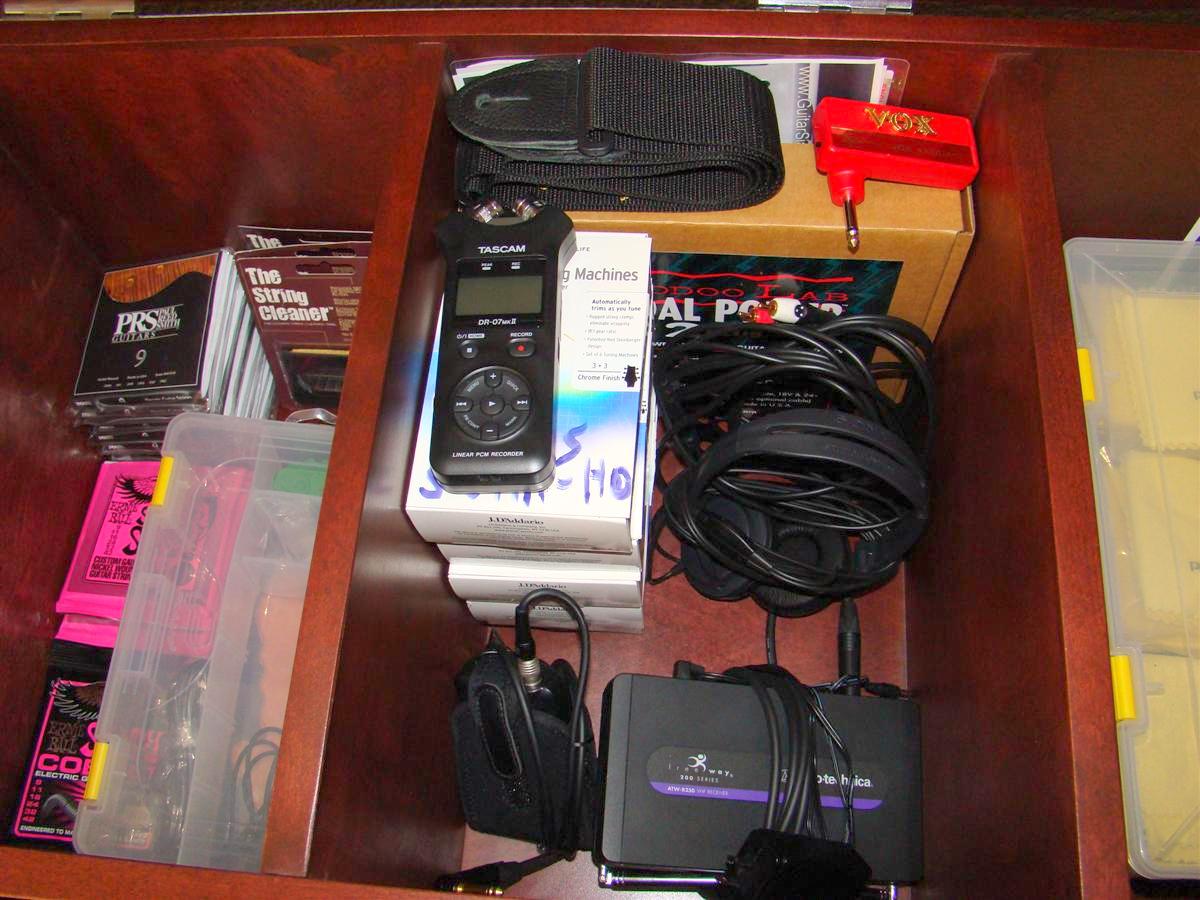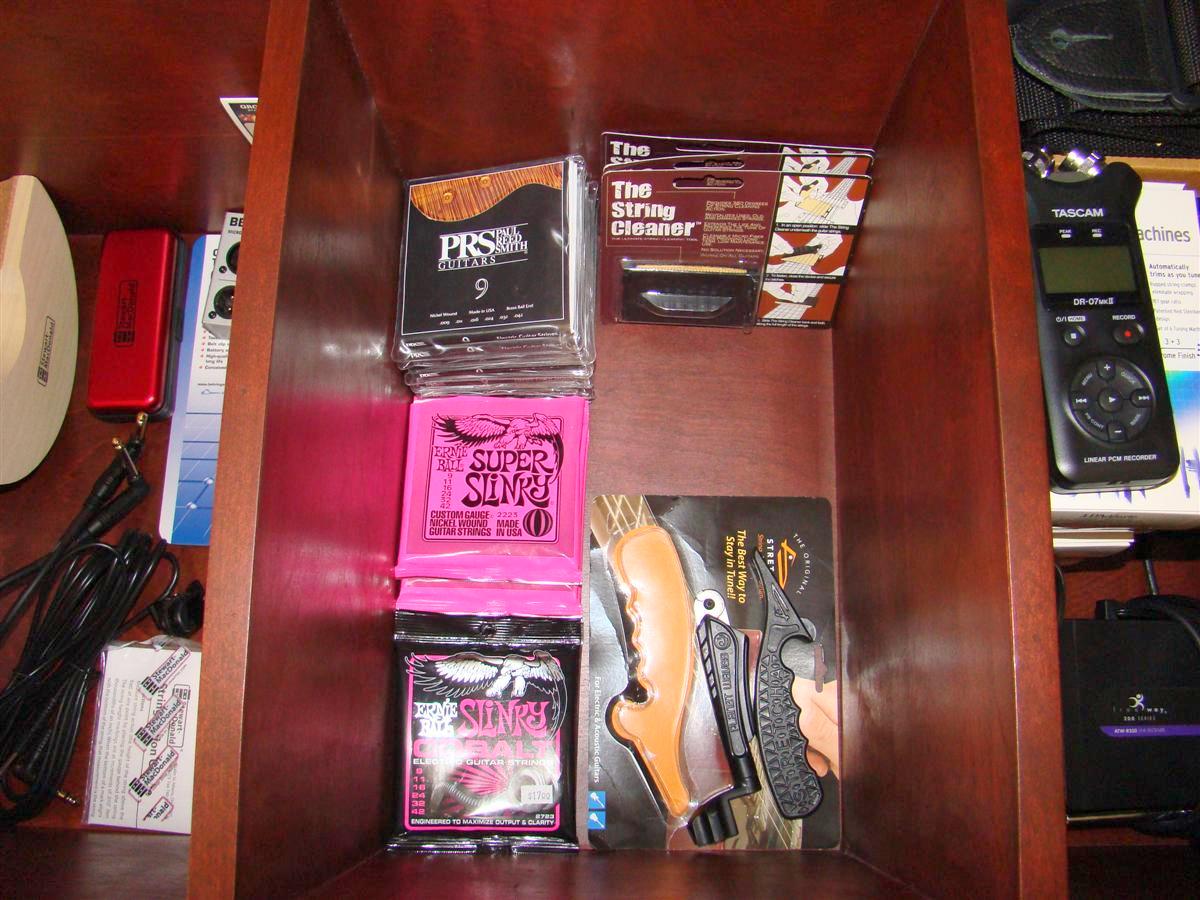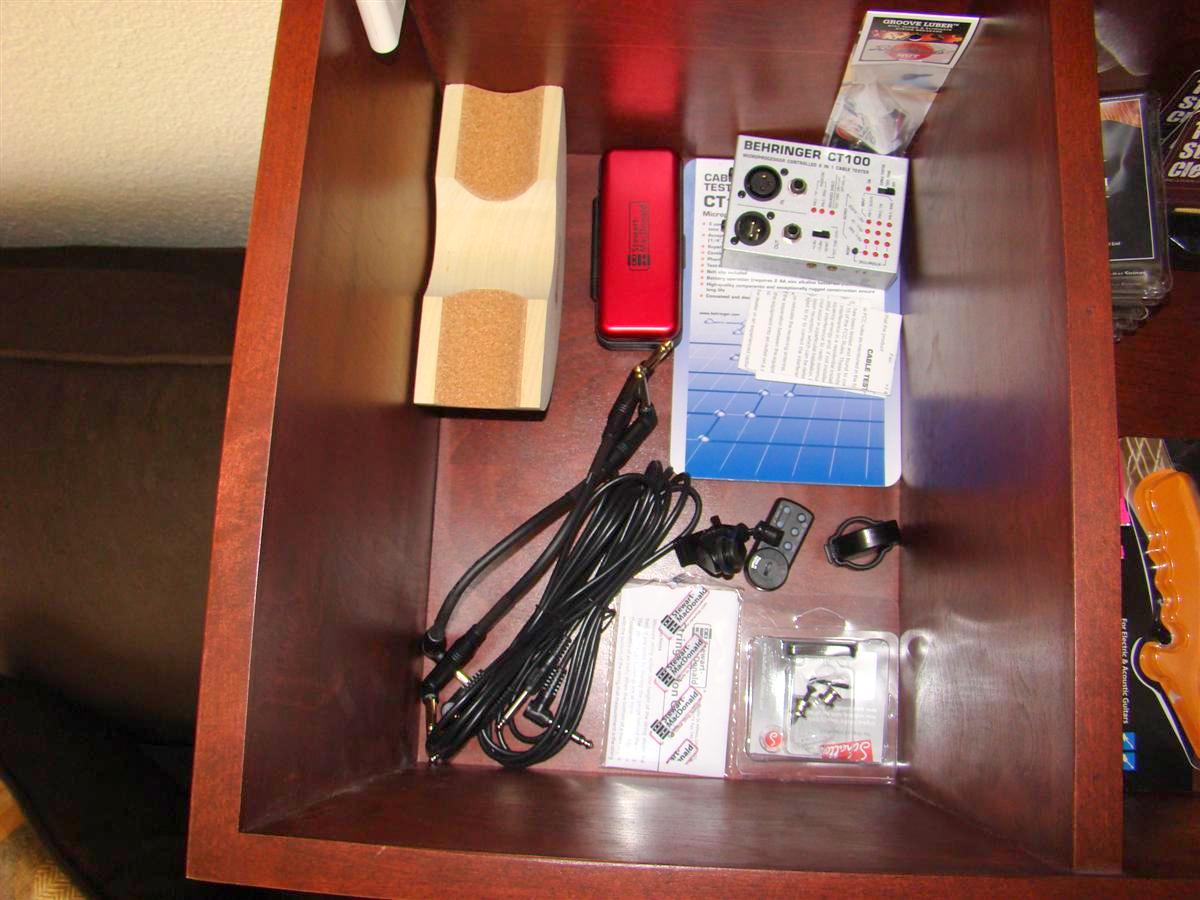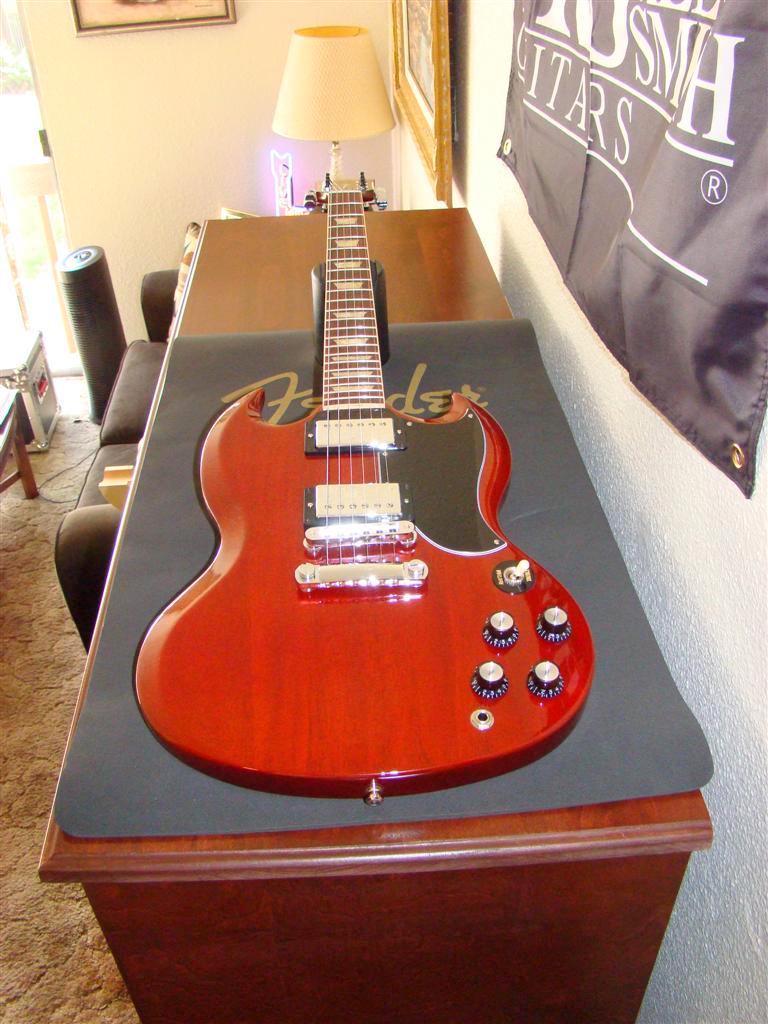 Last edited by a moderator: