Joined

Sep 30, 2018
Messages

94
A little update on this finish saga. I shelved it for the longest time due to lack of experience. I started getting under the polyester basecoat with a really sharp razorblade and chipping it away painstakingly one little bit at a time. Got as far as the bridge pickup area from the horns but it took forever and I shelved it. Got a second wind at this last week about three years after the fact and after about two years of building my own guitars so had much better confidence with a random orbital sander with 400 grit paper and got the rest of the basecoat off with that which leaves me at this point...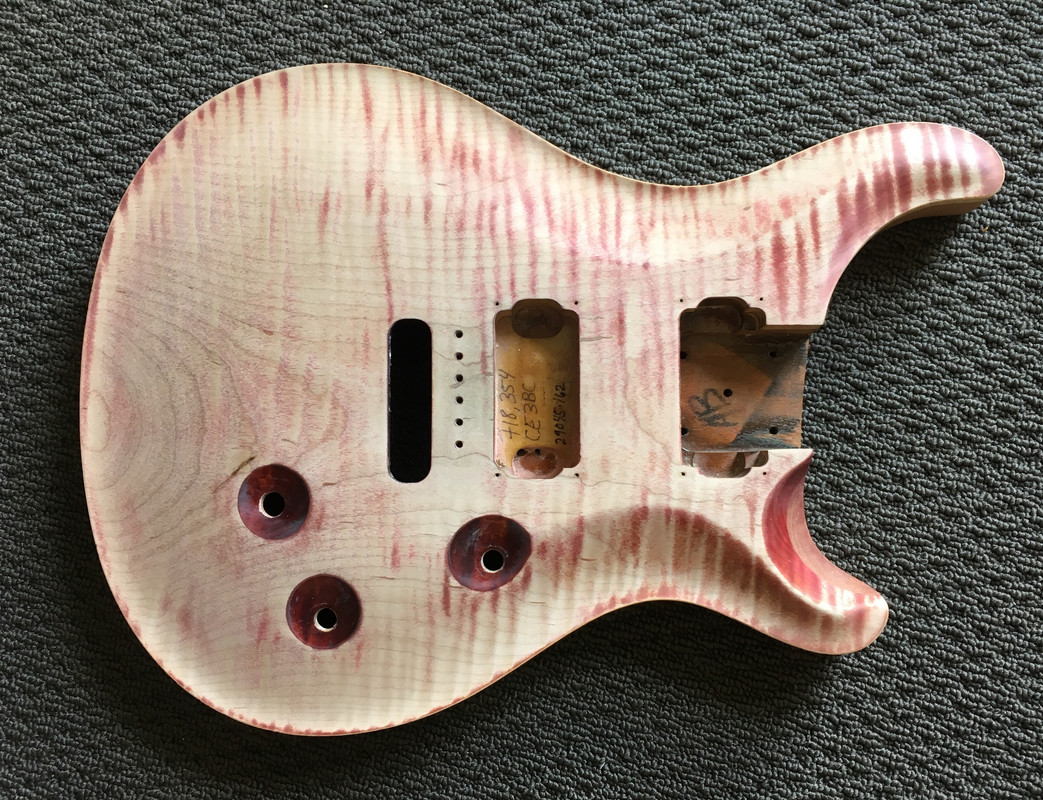 Still have a ways to go to completely get rid of the remaining red stain. I originally wanted this one piece top in vintage yellow but I'm not sure how I feel trying to get it down far enough to get rid of the leftover stain. I still want to at least get rid of whats in the control cutouts and some more from inside the horns and a few of the patches around the body. Obviously can't do vintage yellow until all remaining red is gone.
Question to the masses that might know, if I don't fully get rid of the red that remains, what colour could I go to from here, would tortoiseshell work? Any other colour suggestions that can go from this leftover red stain would be welcome too!